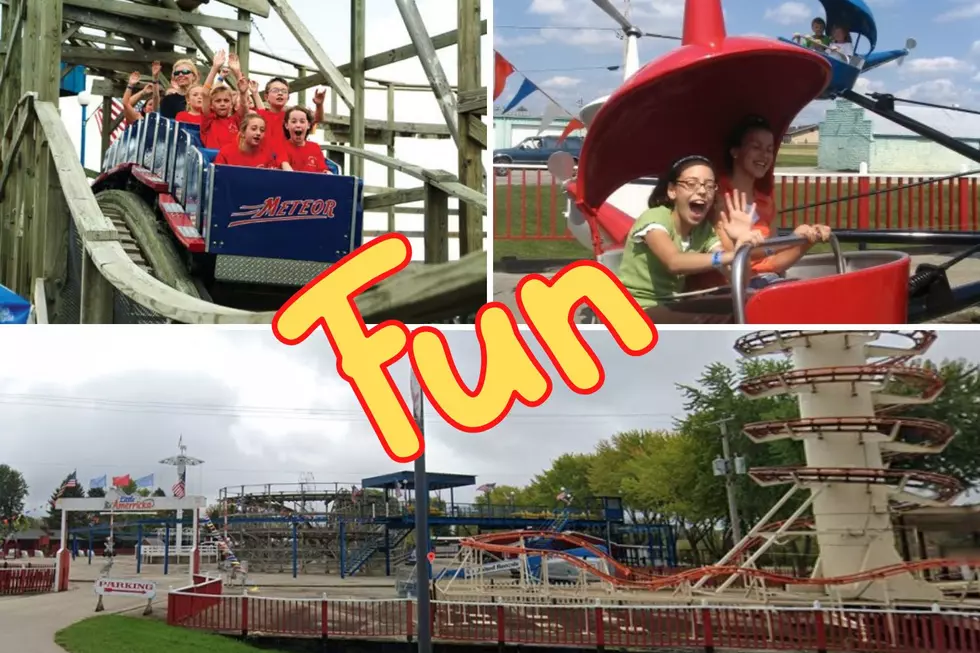 The Perfect Mini Amusement Park For Young Kids Awaits You in Wisconsin
Little Amerricka Amusement Park via Facebook, Canva
My daughters are 8 and 6 years old, and over the last few years I've learned some vital things about taking young kids to amusement parks:
It ain't cheap.
Ride lines are usually long and waiting with excited, impatient children can be quite unbearable.
Young kids aren't tall enough to go on most of the "cool" rides, and many parks only have a few rides that young children can choose from.
Parents often have to accompany their young children on rides and may feel like puking before, during, and after the ride is finished.
If you really want to find an amusement park to visit that the whole family can enjoy together, look no further than Little Amerricka in Marshall, Wisconsin!
Young Kids Love This Mini Amusement Park in Wisconsin
Located just 20 minutes outside of Madison you will find Little Amerricka, an amusement park that specializes in big fun for mini prices and people.
When I first learned about this park on onlyinyourstate.com, what intrigued me is not only the vintage feel of it, but how many ride and entertainment options they have for young kids.
Want a kid-friendly roller coaster? They've got it!
Nostalgic rides from when you were a kid? Of course!
They've even offer train and monorail rides, go-karts, bumper cars, food and so much more at WAAY more affordable prices than a typical amusement park. (see the full list of rides, here).
Little Amerricka is open May-October each year, and they even offer fun fall events like a pumpkin train and haunted house!
To see just how affordable fun is at Little Amerricka, and to start planning your trip now, visit littleamerricka.com.
Rent This Huge Wisconsin Barn Home with Indoor Slide and Beach Room
Who's up for a big vacation with a bunch of friends? In the sun, on the lake, and even on the indoor beach in this huge Wisconsin barn.
25 Places You Need to See Next Time You're In Wisconsin
More From WROK 1440 AM / 96.1 FM