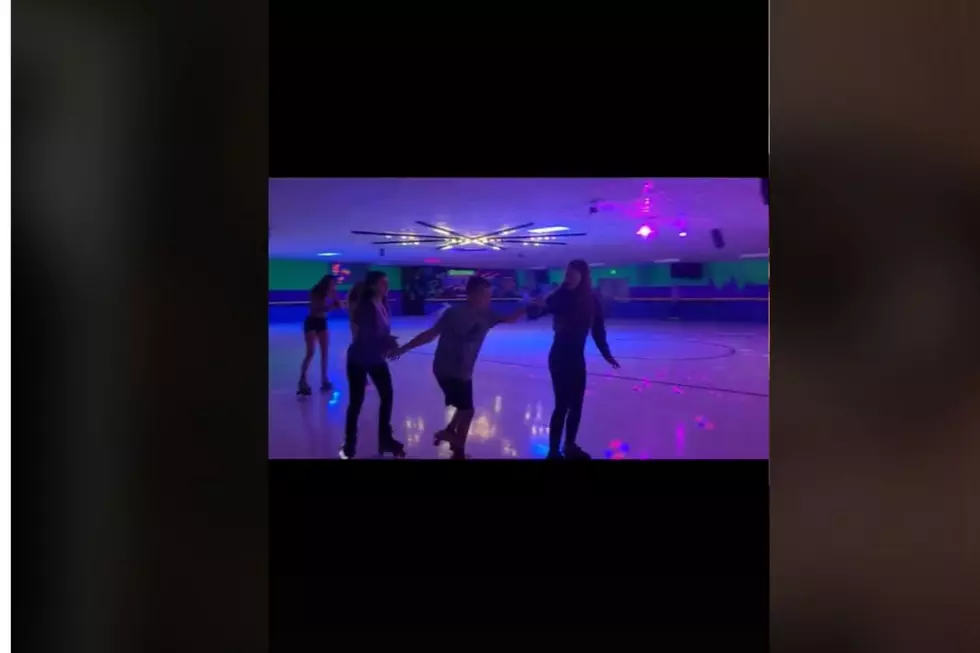 Video Going Viral of Two Local Girls Showing Kindness To Another
TikTok/mancountryman/Canva
A video is going viral this morning highlighting two teenage girls from the Tri-State showing so much compassion.
As a parent you're always wondering if you're raising your kids right, this story proves that these parents are. One local dad wants to recognize two young ladies who helped his son have the best night ever. Meet Hunter, who loves to skate. Hunter is autistic and when he skates usually skates in the other direction, but it's his favorite thing to do. So when the family heads to Scotties Fun Spot the dad warns the employees just so they are aware of what is going to happen.
Well, just as he expected Hunter started skating in the opposite direction and that's when two young girls went up to Hunter and helped him skate in the right direction. The dad couldn't believe his eyes, not only was his son skating in the right direction, but he was following the girls who kept encouraging him as he skated.
There is so much to be proud of at this moment and I am sure both of these girls' parents are just as impressed with what they did just as Hunter's dad was. There are good kids out there in the world and to have a video to show that is really amazing.
Big kudos to these two young ladies for helping Hunter and probably making it the best day of his life. From the video, you can see how it affected Hunter's dad and I am sure these two young ladies are going to do great things in their lives. If you know either of these girls let them know that their simple gesture meant the world to this family and they are forever grateful for their kindness.
The Abandoned Schlitterbahn Waterpark in Kansas City
Schlitterbahn's fourth waterpark,
Schlitterbahn Kansas City
, opened on July 15, 2009, on land that originally was home to the Wyandotte County Fairgrounds near Interstate 434. Grand plans for the waterpark included a resort with 1,000 hotel rooms, a sporting goods store, and an area of shops and restaurants.
Between the economy, a child's death on the Verrückt waterslide, and the coronavirus pandemic the waterpark never matched the success of Schlitterbahn's other waterparks in Texas. After the 2018 season, the park was never re-opened and was demolished for redevelopment about two years later.
More From WROK 1440 AM / 96.1 FM