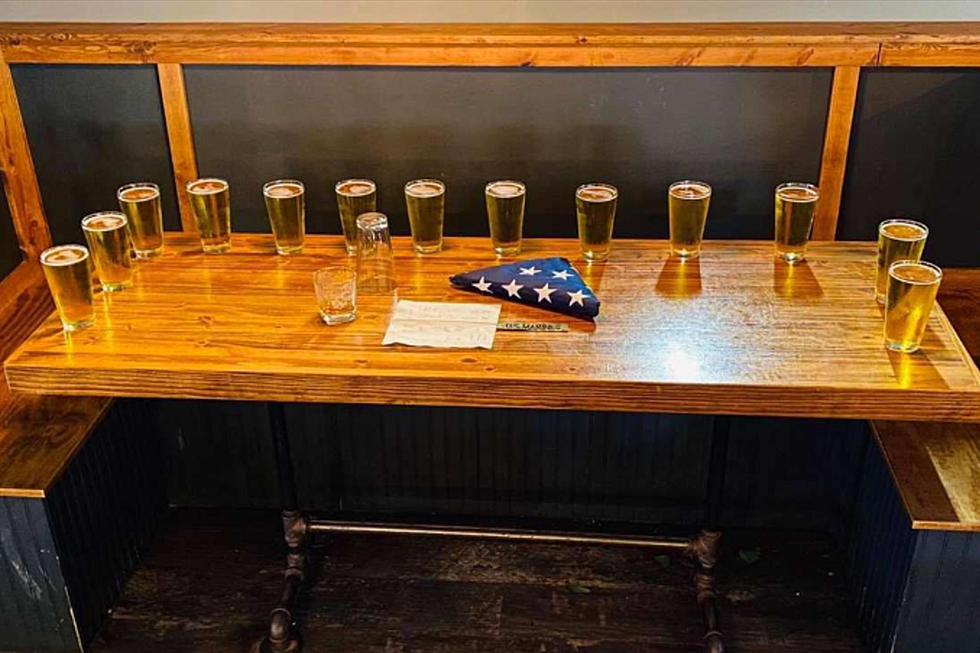 Veteran Honors Those Killed in Kabul with Touching Tribute Inside an Illinois Restaurant
Credit: Uptown Lanes, Facebook
In honor of the 13 service members killed at Kabul's airport last week, tributes have been popping up across the country. One of the tributes happened in our own backyard with an incredibly touching backstory.
I have not heard many backstories on the similar tributes happening across many bars and restaurants in Illinois except for one I witnessed firsthand.
You may have been scrolling through your favorite social media app and found something like this. (This is not the location with the backstory pertaining to this article.)
Many bars and restaurants shared photos of 13 beers sitting at an empty table in honor of the 13 military members who aren't returning home to their families.
In Byron, Illinois at Uptown Lanes/Back Alley Bar & Grill, a man walked into the bar on a Saturday, purchased 13 draft beers, and set each one at a booth that would normally seat at least 8 adults.
If this doesn't make one stop and think about the sacrifice men and women make for complete strangers nothing will.
What makes this even more heartwarming is the fact that it was a random person who wanted and paid for this tribute, not a bar owner. There's pain, honor, and appreciation all within this photo.
THERE'S MORE WE CAN DO
If bar and restaurant staff at other establishments are simply pouring 13 beers and setting them at a table, there is more they can do to honor the fallen.
I found an article from USA Today about a bar owner side-stepping his general manager's concern of, "13 beers and a table? You do know it's a Friday night, right?" and went further in an effort to honor the fallen.
Until Sept. 11, Moulagianis will donate a dollar for every beer they sell. The proceeds will go to military charities, or specifically to the families of the 13 who died. (USA TODAY)
If you're a bar or restaurant general manager or owner, go beyond sharing a photo like this person in Ohio.
Here are 37 restaurants and stores we wish would reopen in Rockford
Here are 25 restaurant and stores we WANT to open in Rockford
More From WROK 1440 AM / 96.1 FM