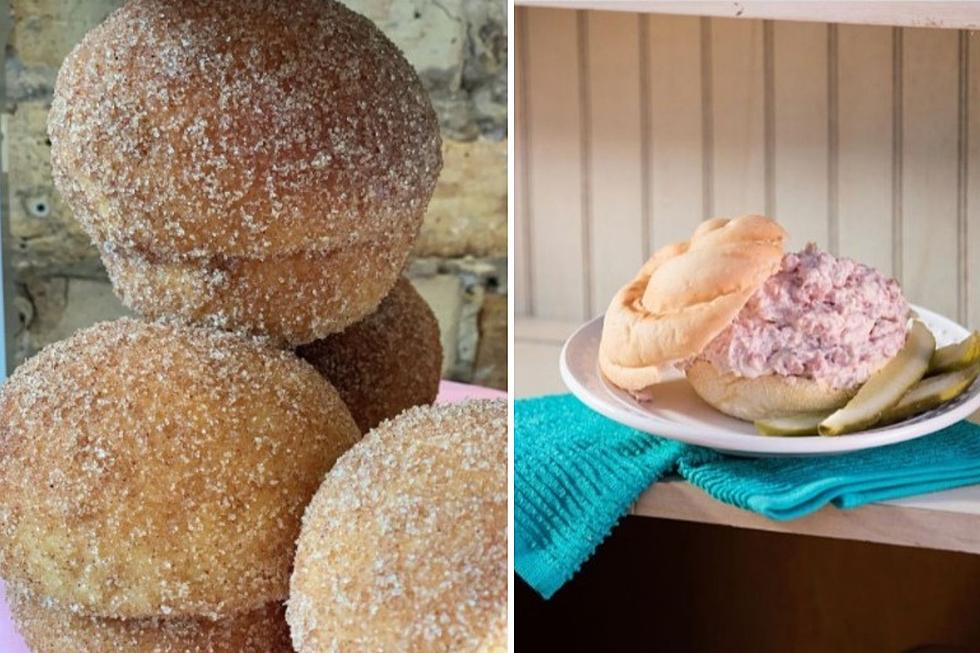 Two of America's Most Tempting Bakeries Aren't Far From Rockford
bakermiller, elegantfarmerpies via Instagram
Temptation. It can lead us all to make bad decisions.
Honestly, it looks like the worst decision we could make is to skip checking out either of these two bakeries.
Every great town has a great bakery or two. Every town that's lacking usually doesn't.
It's totally unscientific so don't hate if you think your bakery-less town is great despite its complete and utter disregard for glorious baked goods.
In Rockford, we've got plenty of delicious bakeries too, so obviously Rockford, great town.
It should shock no one, Chicago, also a great town. That's because they are home to one of the "Most Tempting Bakeries in America."
LoveFood says Baker Miller in Chicago is one of those "tempting bakeries."
All the bread at Baker Miller is made from grains it mills itself, which is why many think it's one of the best bakeries in the country. It also bakes unmissable pies including key lime, chocolate, and pecan, plus blueberry oat muffins and cinnamon rolls which can be ordered online for home delivery and curbside pick-up.
Baker Miller, located at 4655 North Lincoln Avenue, has a jam-packed menu including brunch, lunch, and bagel sandwiches. They also feature something called a Cinnamon Toast Doughboy along with a host of cookies, scones, and muffins.
The other "tempting" bakery close to Rockford, is a slightly shorter drive from the Forest City.
LoveFood mentions The Elegant Farmer as a can't miss bakery spot.
This bakery on a farm is proud to claim the title of best apple pie in America. Its secret is to bake it in a paper bag for a crunchy lid and flaky bottom.
If their claim is true, I feel I'd be making a big mistake by not telling you they've got a 4th of July special on their pies.
The Elegant Farmer is at Highway ES & J and 1545 Main Street in Mukwonago.
Besides the pies, The Elegant Farmer also serves up Gourmet Fruit Breads, and Apple Sauce and Butter Dressings on their website.
Both sound like two different experiences. I recommend you start eating baked goods in Rockford, load up the car, hit up Baker Miller, pick up a Cinnamon Toast Doughboy then head into Wisconsin and stop at The Elegant Farmer.
Let's just call the trip the Ultimate Carb Triangle.
LOOK: 15 Discontinued McDonald's Menu Items
20 Outdoor Dining Options in Northern Illinois
20 great patios to enjoy lunch, dinner, and a cocktail.
More From WROK 1440 AM / 96.1 FM