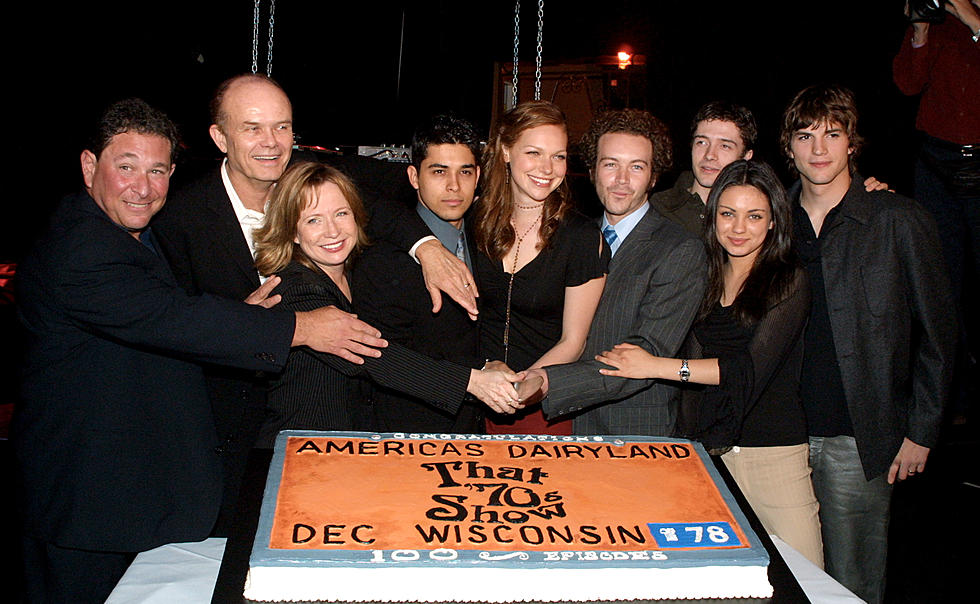 Top 5 TV Shows Of All-Time Based In Wisconsin
Getty Images
Here are the top five television shows of all-time that are based in Wisconsin.
Big Fan Of TV
I am not afraid to admit it. I am a TV junkie. If I have nothing to do during a weekend, I can just chill out in front of the screen all day and night. I would consider it a hobby. I have been that way since I was a kid. Now, it is great because there are so many choices. I always have favorite shows that I like to watch on a regular basis.
TV Shows Based In Wisconsin
Of course, there are many TV shows that take place in big cities like Los Angeles, New York, and Chicago. The last place you would think of is a state like Wisconsin. It does not really come off as cool and hip like most programs. You would be surprised that there are several that call the "land of cheese" home. Maybe because viewers can relate better to more real-life situations.
My Favorite Shows
I have always been a big fan of sitcoms. I enjoy humor and want to laugh. I dislike shows that are sad or serious. I want an escape from reality. Plus, comedies are usually only thirty minutes long which is a nice short commitment. A few of my favorite shows were based in Wisconsin.
Ranking Shows Based In Wisconsin
I went back and looked at these shows based in Wisconsin. There were some really good ones and, of course, some bad ones. I thought it might be fun to rank my top five, so here you go. I hope you enjoy them.
Top 5 TV Shows Of All-Time Based In Wisconsin
#5 "Step by Step"
The show was based in Port Washington, Wisconsin. The main stars were Suzanne Somers and Patrick Duffy. It was basically an updated version of the "Brady Bunch."
Video: Step By Step 
#4 "Life with Louie"
The show was based in Cedar Knoll, Wisconsin. It was an animated program based on the childhood of comedian, Louie Anderson.
Video: Life With Louie 
#3 "Laverne & Shirley"
The show was based in Milwaukee, Wisconsin. It was a spin-off of "Happy Days," which I was a big fan of, so it made sense that I liked this program too.
Video: Laverne & Shirley
#2 "Happy Days"
Another show based in Milwaukee, Wisconsin. It was my favorite for many years. The Fonz is still one of my favorite characters of all-time. He was so cool.
Video: Happy Days
#1 "That 70's Show"
Sorry, "Happy Days," but "That 70's Show" took over the top spot for the best show based in Wisconsin. It took place in Point Place, Wisconsin. It reminded me of being a teenager, so I can really relate to it.
Video: That 70's Show
25 Famous People You Didn't Know Were From Wisconsin
Check out this list of celebrities from the dairy state.
LOOK: Here is the richest town in each state
Just saying the names of these towns immediately conjures up images of grand mansions, luxury cars, and ritzy restaurants. Read on to see which town in your home state took the title of the richest location and which place had the highest median income in the country. Who knows—your hometown might even be on this list.
More From WROK 1440 AM / 96.1 FM