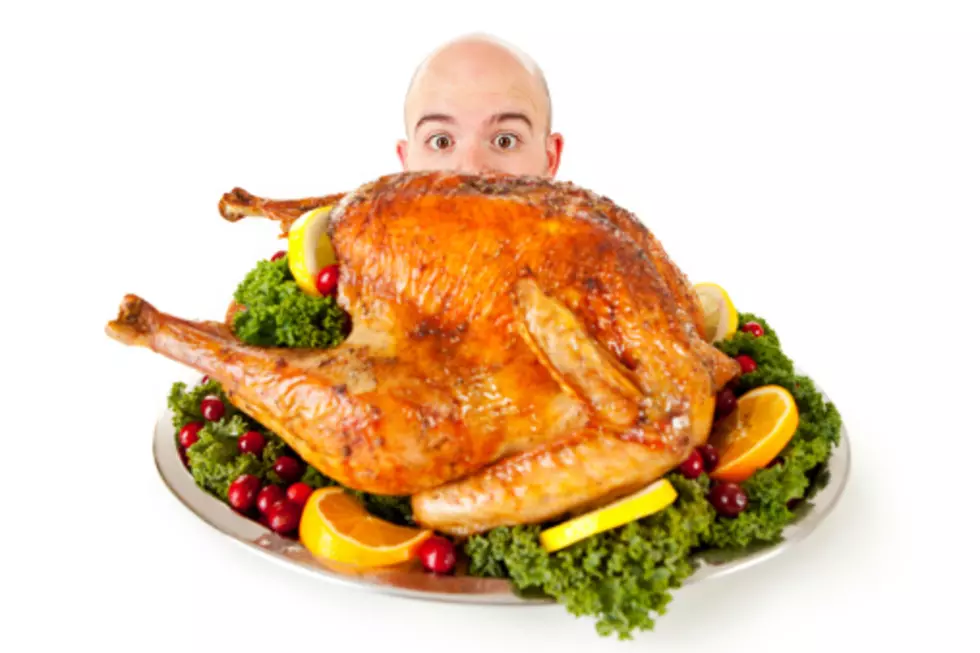 Think You Can Break Any of These Thanksgiving Records?
Getty Images
According to the saying, "you learn something new every day." I can't personally vouch for having learned something new each day, but today, for me, it's true. I didn't know before, but there are Guinness World Records that involve Thanksgiving. About the only record I see myself setting would be "fastest asleep on the couch post-dessert."
I might be a contender for the record amount of times I'll ask my wife "Where does this go?" during the dishwashing, drying, and putting-away portion of the evening, but that's about all the record breaking and/or setting I plan to attempt on Thursday.
Others, however, have been a bit more enthusiastic about getting their name in the famous book (along with a certificate that's suitable for framing).
Here are a few of the more notable record-setting successes, courtesy of the Guinness folks:
Largest gathering of people dressed as turkeys
The largest gathering of people dressed as turkeys is 661 and was accomplished at the 44th Annual Capital One Bank Dallas YMCA Turkey Trot in Dallas, Texas, USA on 24 November 2011.
Fastest time to carve a turkey
The fastest time to carve a turkey is 3 min 19.47 sec and was achieved by Paul Kelly (UK) at Little Claydon Farm, Essex, UK, on 3 June 2009. Paul went head-to-head against local butcher David Harrison at an event to celebrate the 25th birthday of KellyBronze turkeys.
The largest pumpkin pie weighs 1,678 kg (3,699 lb) and was made by New Bremen Giant Pumpkin Growers (USA) at New Bremen Pumpkinfest in New Bremen, Ohio, USA, on 25 September 2010. The diameter of the pie was 6 m (20 ft), and the crust was made of 440 sheets of dough. (Other ingredients included canned pumpkin, evaporated milk, eggs, sugar, salt, cinnamon and pumpkin spice.)
The greatest dressed weight recorded for a turkey is 39.09 kg (86 lb) for a stag named Tyson reared by Philip Cook of Leacroft Turkeys Ltd, Peterborough, United Kingdom. It won the last annual `heaviest turkey' competition, held in London on 12 December 1989, and was auctioned for charity for a record £4400 (then $6,692)
Fastest time to eat 500g (17.6 ounces) of cranberry sauce
Another popular Thanksgiving side dish, cranberry sauce, is part of our records as well. The fastest time to eat 500 g of cranberry sauce is 1 min 1.46 sec and was achieved by Erkan Mustafa.
More From WROK 1440 AM / 96.1 FM