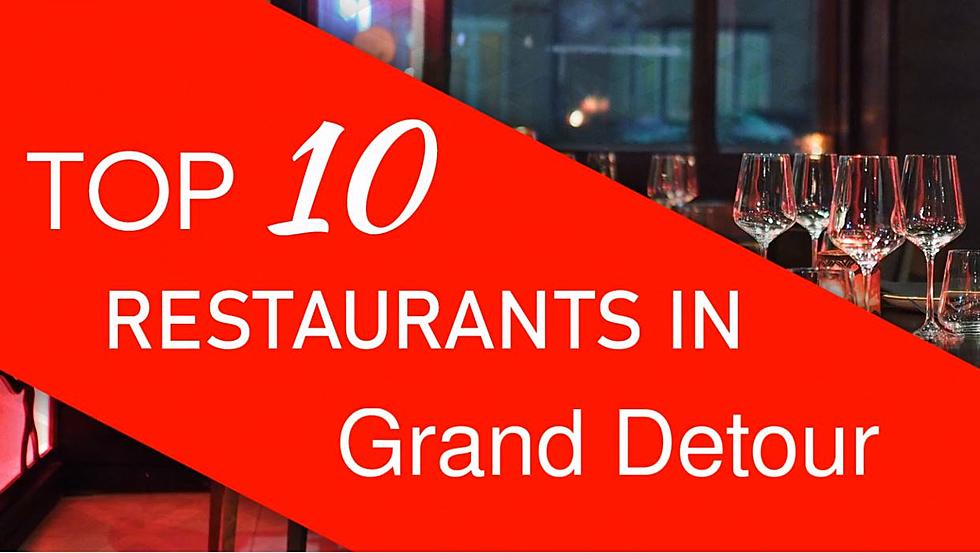 These Restaurants Were Named The Top 10 Best In Grand Detour, Illinois
Youtube
If you're familiar with the town of Grand Detour, Illinois you might be asking if there are even 10 businesses, let alone 10 restaurants in the town of 459 people.
That would be a very fair question and you'd be absolutely correct to assume that there aren't 10 restaurants, let alone a top 10.
Which brings me to the following video.
I came across this video while I was researching a post on the correct way to pronounce Grand Detour. It's "Gran D'tour" by the way.
Anyway, I like you, thought about what could possibly on this video.
It turns out it's one of those mass produced YouTube factories that lets an algorithm mash Yelp reviews and stock footage together in a digital laboratory to churn out non descript videos that try to appeal to internet searches.
It's a gross side of the internet that we've inadvertently helped evolve into a huge swath of worthless internet that's only interested in attracting your eyeballs, time, clicks, and nothing else.
Well, it worked on me. I watched the whole 2 minute video.
Here's what a computer thinks are the 10 best restaurants in Grand Detour, Illinois.
1. Bogey's Bar & Grill
This is technically a bar and grill inside the club house of Timber Creek Golf Course in Dixon, about 20 minutes away. Not starting off well.
2. Mr. Tequila
This is another Dixon restaurant that, according to Google, is permanently closed. That leads us to...
3. Angelo's III
A pizza place in Dixon that I've actually heard of and I think tried before. It is at least still open.
4. KFC
This is just a KFC in Dixon. If KFC is your fourth best choice, you should move.
5. Red Apple Family Restaurant
This is a diner in Dixon that might still be open. They haven't updated their Facebook page in 2 years.
6. Jimmy John's
Nothing wrong with Jimmy John's. This is also in Dixon.
This is actually, unsurprisingly, in Galena. It's what you think it is. Looks good. Has steak, chicken fingers, a salad bar, AND something called Galena Sauce. That's for another blog.
Arthur's Deli is legit. Although there's none in Grand Detour, the closest one is in Dixon. It's a sandwich shop kind of like Hungry Hobo. I've only been to the one in Rock Island. Arthur's Deli and Whitey's Ice Cream are two must stops in the Quad City area.
9. Town & Country
This is another family restaurant in Dixon. I don't know if they're still open. Their Facebook page is down and when I called the number on Google the line was busy. I would maybe avoid.
10. Dairy Queen
This of course is in Dixon as well. As long as it's a Grill and Chill. Don't sleep on DQ food, they're more than just Blizzards.
The 25 Smallest Towns in Illinois
These towns are so small, if you blink, you'll miss them.
Every Pixar Movie, Ranked From Worst to Best
More From WROK 1440 AM / 96.1 FM