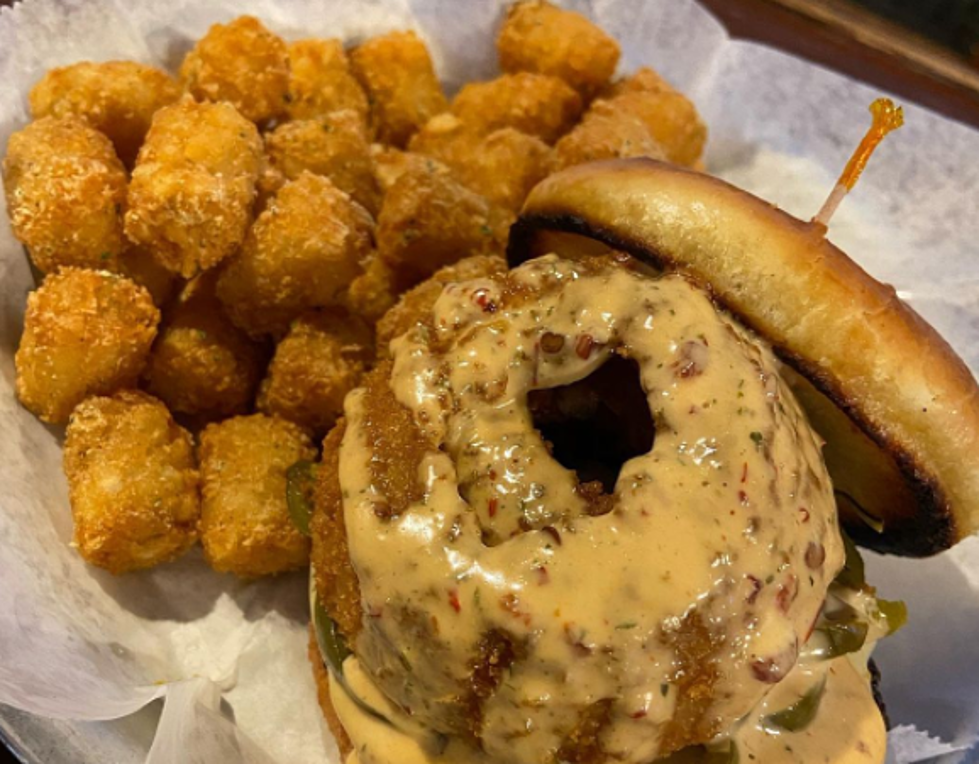 The Most Delicious Cheesy Tots in America Are Probably in Illinois
Ate One Five
It's starting to finally feel like fall and that means it's time to cover everything you eat in cheese.... right? I know I'm right on this one. Let's dive into the world of cheesy tots shall we?
Facebook is working again people, in case you were devastated yesterday when the Internet, and by that I mean Facebook, Instagram and Whats app, were broken for a bulk of the day.
Most users continued to refresh their feeds even though nothing seemed to be working, just to feel the excitement of possibility.
Immediately after the sites returned in the evening they were flooded with content and I got the chance to dive into this post in the Rockford and Stateline Foodies Facebook group all about cheesy tots.
A man named Caleb asked, 'Does anyone in the area sell cheesy tots?'
Oh Caleb, of course they do!
28 commenters rushed to Caleb's side to fill him with all of the cheesy tot info and I know you want to know about the tots too so here are the leading tot spots in Rockford.
Jax
The Detour
Rookie's in Rockton
Conis
Baker Street Burgers
Baseball Tao
Concordia
Victory Tap
Souses
Disco Chicken
Burger King
Ogle County Brewery
Oscars
The Cave in Byron
Ernie's Midtown Pub
Windsor Pizza Parlor
Doc's Diner in Loves Park
10 Reasons Why Rockford Pizza Is The Best Pizza
LOOK: Best Beers From Every State
To find the best beer in each state and Washington D.C., Stacker
analyzed January 2020 data from BeerAdvocate
, a website that gathers user scores for beer in real-time. BeerAdvocate makes its determinations by compiling consumer ratings for all 50 states and Washington D.C. and applying a weighted rank to each. The weighted rank pulls the beer toward the list's average based on the number of ratings it has and aims to allow lesser-known beers to increase in rank. Only beers with at least 10 rankings to be considered; we took it a step further to only include beers with at least 100 user rankings in our gallery. Keep reading to find out what the best beer is in each of the 50 states and Washington D.C.
More From WROK 1440 AM / 96.1 FM