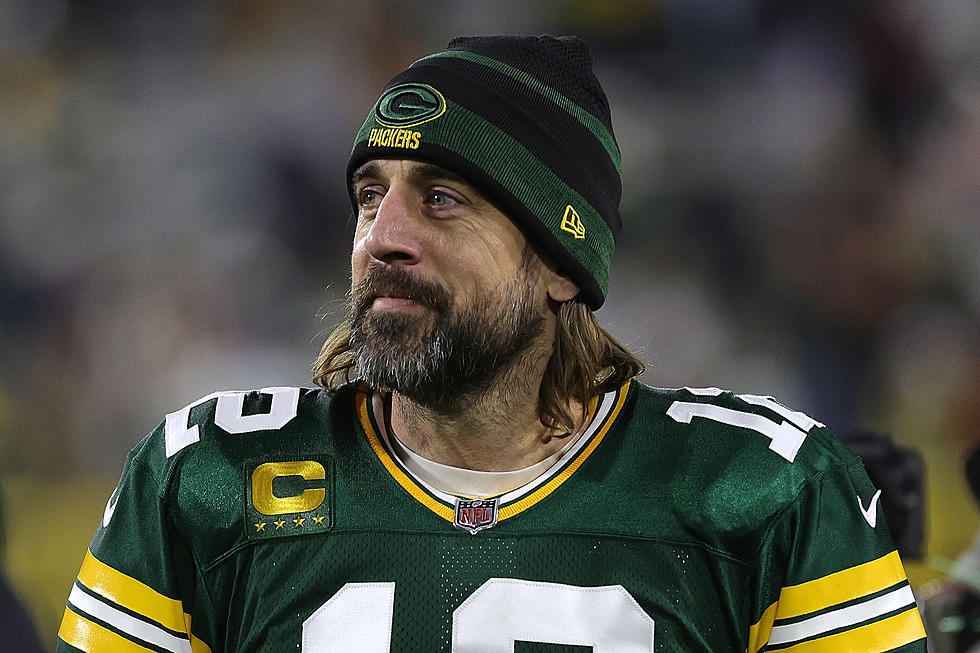 The Latest News on Aaron Rodgers Should Make Packers Fans Happy
Getty Images
Whether or not Aaron Rodgers is playing his final game or games as a Green Bay Packers player shouldn't matter here.
It also shouldn't matter what your own personal feelings are regarding Aaron Rodgers.
What does matter, at least on the football field, Aaron Rodgers is good, like, really good.
Again, forget everything you know about Rodgers, and you'll see one of the greatest quarterbacks ever.
Now, one of the greatest ever has one-upped, who most say is the definitive greatest quarterback ever, Tom Brady.
Tom Brady is most often referred to as the G.O.A.T. so any time another player gets the nod, even one of Rodgers stature, it's a big deal.
Just a few days ago, Rodgers was named an NFL first-team All-Pro getting the nod over Brady, 34 votes to 16.
That's great news for Packers and Aaron Rodgers fans. Here's why.
That voting breakdown should be very informative when it comes to the league MVP race.

The 50 AP voters who vote for the All-Pro team also vote for MVP, a pretty clear indication that the award is Rodgers's to lose at this point.
So whether or not Rodgers wins the Super Bowl this season, where he plays next, and how you feel about him as a person, doesn't really matter.
Even angry sports writers can't deny just how good Rodgers has been during the 2021 season.
All signs point to Rodgers scoring the NFL MVP Award this year and that's that.
TACKLE THESE: Check Out the Best Uniforms In Each NFL Team's History
30 Different Types of Fans You'll See at a Chicago Bears Game
The NFL season is right around the corner. If you're excited to head back to Solider Field or maybe going for the first time, here are 30 different fans you'll see at this season.
More From WROK 1440 AM / 96.1 FM