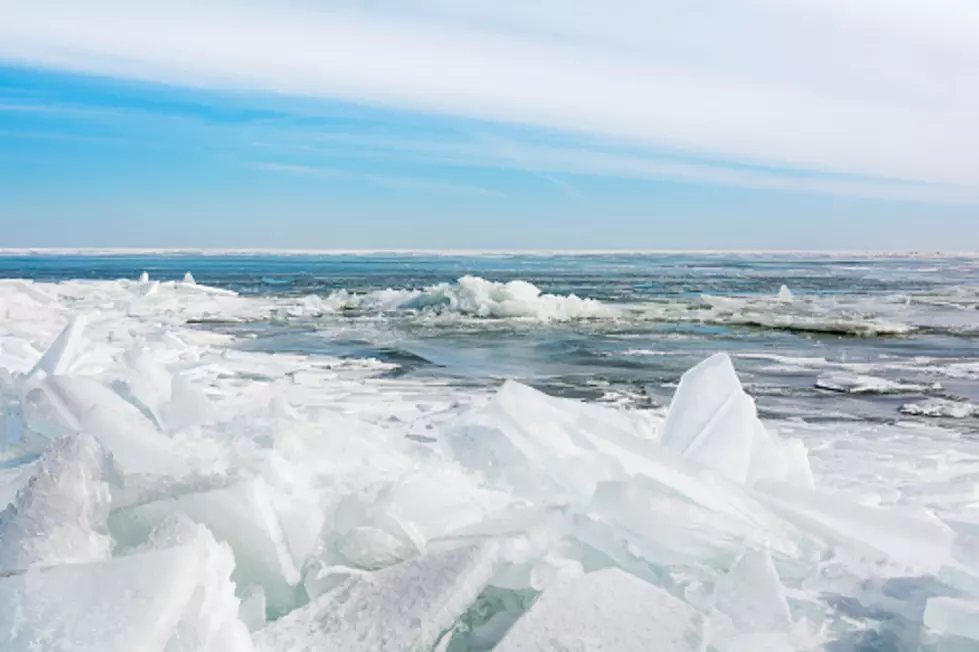 Take A Look At The 'Ice Tsunami' Along Lake Erie
iStockphoto, Getty Images
We've got another round of really cold temperatures heading our way here in the Rockford area next week. Take a look at what the recent polar vortex is doing off to our east right now.
Video out of the Lake Erie region in Canada captured fast-flowing ice chunks that some are calling an "ice tsunami."
According to ABC7 meteorologist Mike Nicco, "An ice tsunami forms when strong winds push the ice from the water's surface onto land." Well, that's exactly what's happening, and visually, it's pretty stunning.
High winds led to raised water levels on the eastern side of Lake Erie, resulting in the rare overflow of ice. The National Weather Service in Buffalo reported winds reached speeds of up to 75 mph.

Further south, in Hamburg, New York, officials issued a "voluntary evacuation" of the Hoover Beach area, which was socked with massive ice chunks. Emergency services urged the public to stay away from the area and were going door to door accounting for residents.

 
More From WROK 1440 AM / 96.1 FM