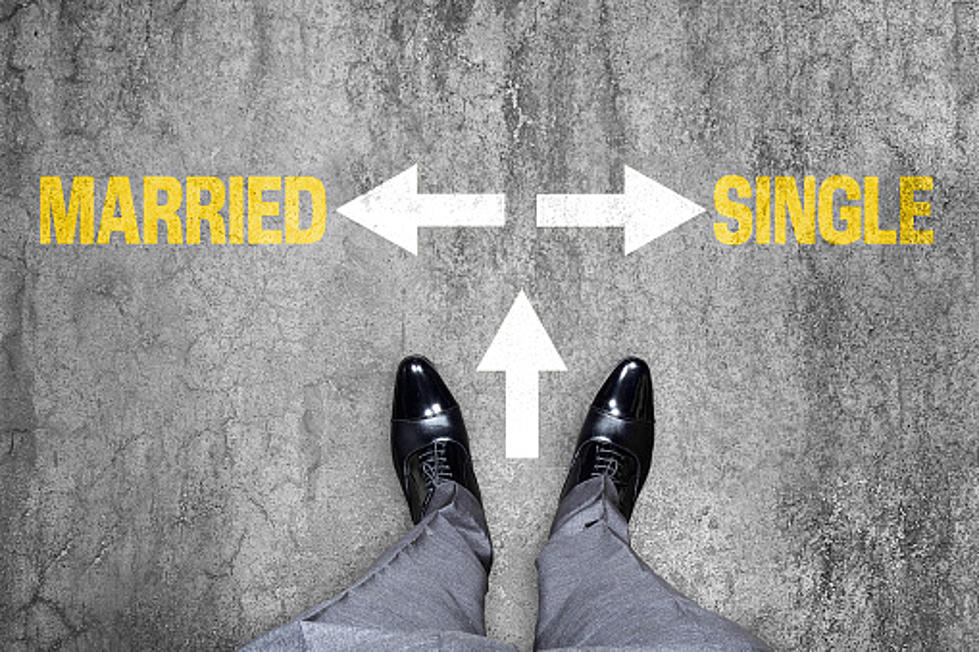 Study Says Illinois Is One Of The Very Best States To Be Single
Getty Images
If you happen to be single, this is supposed to be encouraging. If you're married, and reading this spurs you toward being single, please just leave me out of it. I don't want any troubles with angry spouses.
If you live in my house, and wear a wedding ring, just skip this whole thing. I'm sure Joe has got an interesting post that you should check out instead. Seriously. Go ahead.
Personal Finance Website WalletHub Compared All 50 States To See Which Places Are The Best For Single Adults
Having been crazily, happily married for more than half my life, I guess I didn't realize, or really stop to think how much of our population in this country is single. CSMonitor.com reports that nearly half the adult population is single. That's about 128 million Americans.
In 2020, nearly 4 out of 10 adults between ages 25 and 54 were neither married nor living with a partner – a 30% increase since 1990, according to a recent Pew Research Center study. More significantly, the number of single-person households in the U.S. has doubled from 18.2 million in 1980 to 36.1 million today, or about 28% of the nation's total, according to census figures. An additional 11 million homes are headed by a single parent, triple the number in 1965.
Illinois Is Not The Number One State For Singles, But Hey, We Made The Top 10
WalletHub.com made their determinations by comparing all the states across 30 key indicators of dating-friendliness, from the share of single adults to online-dating opportunities to restaurants per capita. Before we get to Illinois' numbers, here are the states that WalletHub says are the 5 most single-friendly:
California
New York
Florida
Texas
Pennsylvania
As for our state of Illinois, we take the #6 spot on the list.
Dating in Illinois (1=Best; 25=Avg.):
14th – % of Single Adults
6th – Gender Balance of Singles
23rd – Online-Dating Opportunities
15th – Mobile-Dating Opportunities
6th – Median Annual Household Income (Adjusted for Cost of Living)
5th – Restaurants per Capita
13th – Movie Theaters per Capita
21st – Crime Rate
19th – Percentage of Residents 12+ Who Are Fully Vaccinated
Read WalletHub's full breakdown of the best states for singles by clicking here.
10 of the Best Road Trips to Take When You Need to Escape Illinois This Winter
KEEP READING: Here are the most popular baby names in every state
Using March 2019 data from the
Social Security Administration
,
Stacker
compiled a list of the most popular names in each of the 50 states and Washington D.C., according to their 2018 SSA rankings. The top five boy names and top five girl names are listed for each state, as well as the number of babies born in 2018 with that name. Historically common names like Michael only made the top five in three states, while the less common name Harper ranks in the top five for 22 states.
Curious what names are trending in your home state? Keep reading to see if your name made the top five -- or to find inspiration for naming your baby.
More From WROK 1440 AM / 96.1 FM