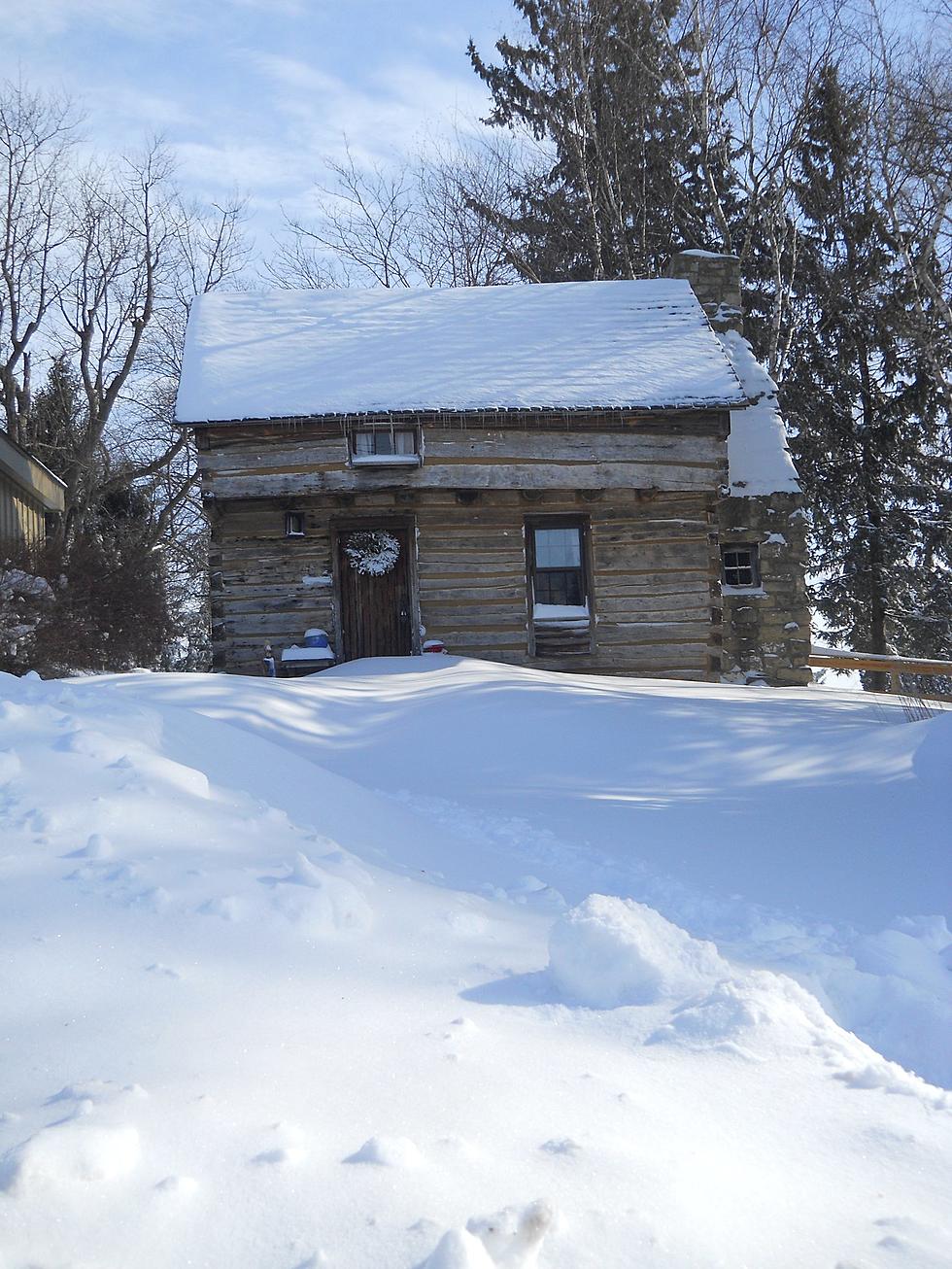 Spark Up Some Winter Romance at This Historic Cabin in Wisconsin
The Cothren House via Facebook
I'm a firm believer that you don't need a lot of money or lavish surroundings to create "romance". Sure, splurging on extravagant getaways or experiences is nice every once in a while, but romance can be found in simple things as well. I guess to me, romance is just making a point to spend quality time with the one you love.
Now that I've told you what I think you DON'T need to create romance, how's about I tell you what I think you DO need to make an experience special? A getaway. Sometimes all it takes to truly relax and enjoy time spent with your special someone is getting out of your norm, or in this case, your home. If you're a true appreciator of the simple things in life, I think you're really going to like this cabin in Mineral Point, Wisconsin that I just learned about called The Cothren House.

Sure, she might not look like much, but she was built 185 years ago, is still standing, and is pretty darn inviting when you step indoors. Technically The Cothren House in Mineral Point, Wisconsin features a larger cottage and a cozy cabin that you can stay in, but let's focus on the cozy cabin right now.
This Cothren Cabin may have been built nearly 200 years ago, but it does offer some modern amenities like a main floor bathroom and shower, a gas fireplace, and a custom-made Queen bed in the upstairs loft. Reservations for this historic cabin do seem to fill up quickly, so you better book your dates soon, here.
If the Cothren Cabin isn't available, you could always stay at the Cothren Cottage, that looks pretty cute too!
If both of these options are a little too small for your style or needs, here's some more cool places you could stay in Wisconsin soon...
Gigantic Custom Barn Most Amazing Multi-Family Wisconsin Getaway Rental
This 7,400 sq. ft. barn near Lake Geneva couldn't be more perfect for that dream 'in the woods' vacation with a bunch of your favorite people.
Wisconsin's Pink Castle Makes the Ultimate Girls Getaway
More From WROK 1440 AM / 96.1 FM