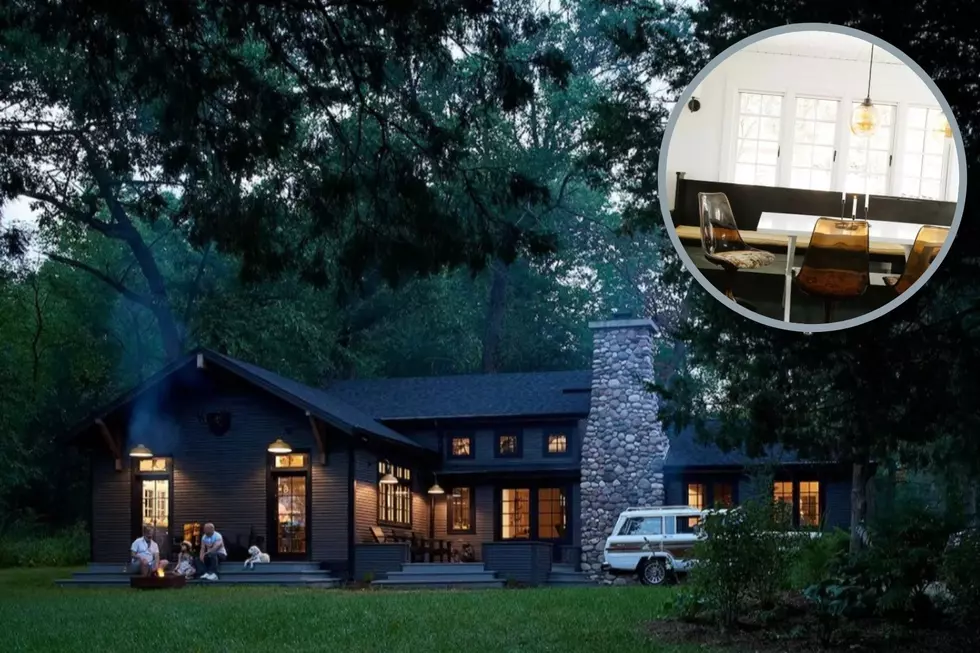 Renovated 1930s Cabin in Wisconsin Named One of America's Best Summer Airbnbs
Airbnb
You can find any old cabin to stay at this summer if you're traveling to Wisconsin.
Then again, you can stay at one of the very best Airbnbs in America.
If you can swing it of course, because this place is "nice," in the Cousin Eddie from National Lampoon's Christmas Vacation nice, like "Really nice, Clark."
I'm not alone in my thinking about this joint, because Conde Nast Traveler says it is one of the finest 22 Lake House Airbnbs to Rent This Summer.
If you want to feel like you're away at summer camp, this three-bedroom house set on a hill actually overlooks a resort with camp-like vibes on the shores of Lake Wandawega. You'll have access to all of Camp Wandawega's amenities, like canoes, archery courses, fishing poles, volleyball courts, and more during your stay at the cabin. As for the home itself, it's impeccably designed, with spacious living areas (both inside and on the deck), a gourmet kitchen, enormous fireplace, and a dining room featuring a vintage church pew as a bench.
We talked all about Camp Wandawega, and while that sounds like a great time for adults who want to camp, I'm not about to "rough it" in a tent.
Give me this place all day. According to the listing on Airbnb:
The Wandawega Hillhouse sits on the highlands overlooking Camp Wandawega, on the edge of the scenic Wandawega Woods. It is a modern renovation of a 1930s summer cabin. While it maintains the original footprint and some of the vintage charm, it offers many modern comforts and amenities. The Hillhouse sleeps 6.
There are three bedrooms, with four beds and two baths, and is rated a stunning 4.92 on Airbnb.
Diane calls the place "simply enchanting" and Abby refers to it as "startlingly beautiful" with Kalliope adding the whole area is a "magical place."
The home goes for $1200 a night. There better be plenty of magic and enchantment at that price.
8 Wisconsin Cabins That Make You Feel Like You're in a Movie
One of America's Best Cabins for a Romantic Valentine's Day Getaway is in Wisconsin
Looking to get away for Valentine's Day? This is one of the best around and it's not far from Rockford.
More From WROK 1440 AM / 96.1 FM