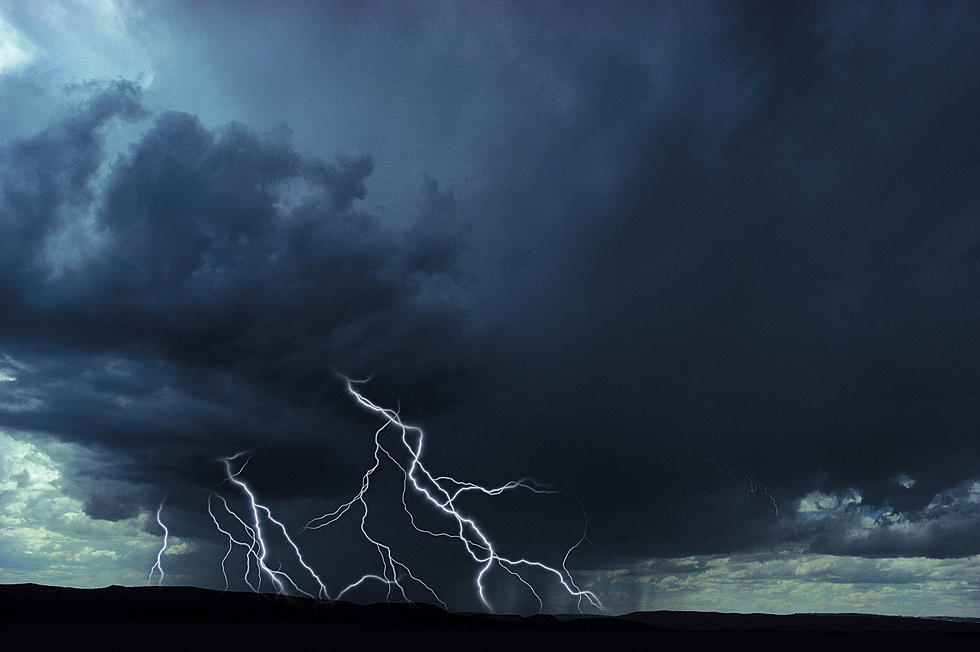 5 Important Things You Should Do to Prepare for Severe Weather in Illinois
Comstock
You know what they say, April showers bring May flowers, and I can't help but feel like the severe weather forecasted for the Rockford area this week is just the opening act for a very soggy summer.
In case you haven't been paying attention to tomorrow's (Wednesday, April 13) forecast, here's a good summary of it from Illinois Weather...
And a more in-depth update from Eyewitness News' Chief Meteorologist Candice King...
The possibility of severe storms doesn't usually ruffle my feathers too much unless the word 'tornado' is attached to it. Now I'm worried. When you factor in tomorrow's forecast with the predictions from the Farmers' Almanac that say high heat and "big thunderstorms" are in store for the Midwest this summer, it becomes very clear that we need to prepare for severe weather NOW.
Best Ways to Prepare for Severe Weather in Illinois
I am ashamed to admit that when it comes to severe weather, my family is pretty unprepared. Would my kids know what to do and where to go if I can't get to them fast enough? They know where flashlights are and that they should go down into our basement when severe weather hits, but we haven't established a "safe place" in our new home yet.  That changes today. Here are the most important things your family can do to prepare for severe weather according to Illinois.gov;
Update your family communications plan
Make a severe weather preparedness plan
Build an emergency preparedness kit
Identify your safe place to during a storm
Know the various weather watches/warnings/advisories
Creating a communications plan is key because not all family members may be together or at home when severe weather hits. Having a communication plan makes sure everyone in the family knows how and where you will reunite if disaster strikes.
If you don't already have a kit set aside with severe weather essentials like water, snacks, batteries, prescription meds, and important documents, make sure you start building that today!
Taking the time to trim trees and bushes around your home and secure loose objects may also save you a lot of money and headaches caused by storm damage too.
Stay weather aware and safe, my friends!
TIPS: Here's how you can prepare for power outages
KEEP READING: What to do after a tornado strikes
More From WROK 1440 AM / 96.1 FM