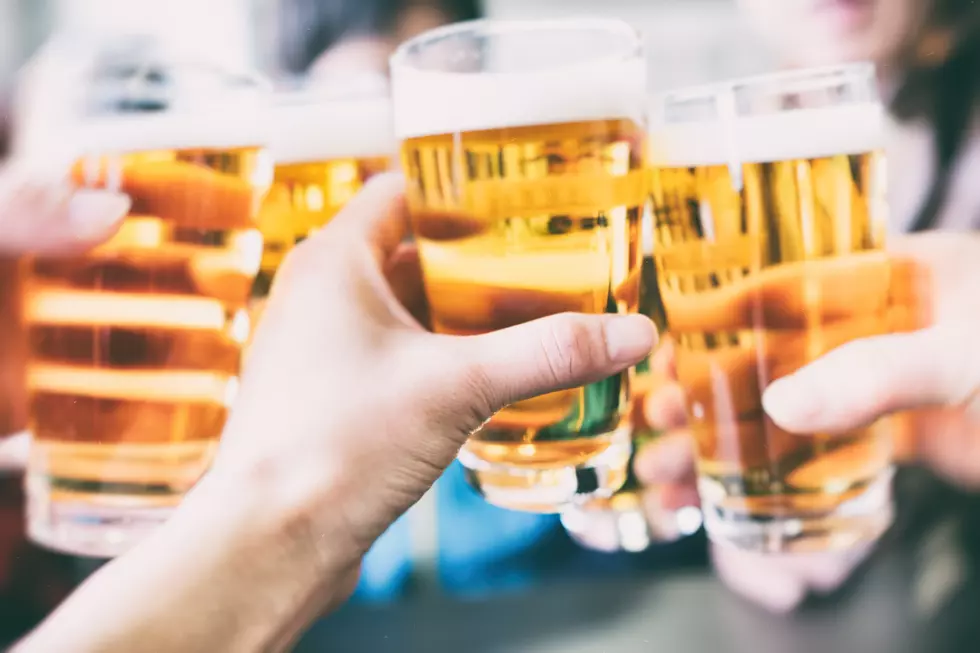 Rockford's Screw City Beer Fest Returning but with a Few Changes
tomorca
The Screw City Beer Festival, like many other events in 2020, turned to online video conferencing to keep a sense of being together. It just wasn't the same.
Organizers of the Screw City Beer Festival are to be applauded for finding a way for the festival to take place, instead of just dropping the event all together. Beer makers got to show off their flavors, beer lovers still got to drink what they love, but the online thing just doesn't replace drinking great beer together.
What's up for Screw City Beer Festival (SCBF) in 2021
SCBF organizers have set the date for this year's event, Saturday, September 11th. The plan is for a return to the Riverview Ice House parking lot.
Getting tickets to SCBF is a task you can't sleep on. I don't remember a year where the tickets didn't sell out in minutes. What will likely make getting tickets an even more daunting task is that the number of available tickets will be reduced. The reason for that would be to make sure any remaining covid protocols are followed.
One more change being considered is reducing the hours of the festival.
Here's the 2021 SCBF announcement shared on May 25th at ScrewCityBeerFest.com:
Like many of you, we remain optimistic that Screw City Beer Festival will be held as a physical event on our original date of September 11th, 2021 at our prevailing location at the Riverview Ice House parking lot.
Our top priority is to provide a safe and responsible setting for all involved participants, and in doing so, we plan to follow closely the recommendations and guidelines of community leaders and any such mandates as they evolve.
The concrete details that define SCBF each year such as ticket sale date, attendance cap, event duration, and brewery involvement remain highly variable at the moment.
Event details being considered:
• Ticket sale date: August 1st at 12PM Noon – Online Only
• Single tier ticket: General Admission. No additional VIP option planned
• Reduced attendance from prevailing 2500
• Event duration reduced from prevailing GA session of 4.5 hours. VIP session not planned.
We will update information as we feel confident in doing so and will make sure those updates are made known through our website and social media channels.
We are eternally grateful for all your support over the years and are appreciative of your continued patience and understanding as we set out to make Screw City Beer Festival 2021 a reality!
I look very forward to seeing you in that parking lot in September.
Rockford's Three Most Criminally Overlooked Restaurants According To Yelp
Steve Shannon is host of The Steve Shannon Show on 97ZOK. On the air weekday mornings from 6 to 10 a.m. and a special 'Rewind' show, featuring favorite moments from previous shows, on Saturday mornings from 5 to 7 a.m.. Follow him on Twitter, Instagram, and like his page on Facebook.
More From WROK 1440 AM / 96.1 FM