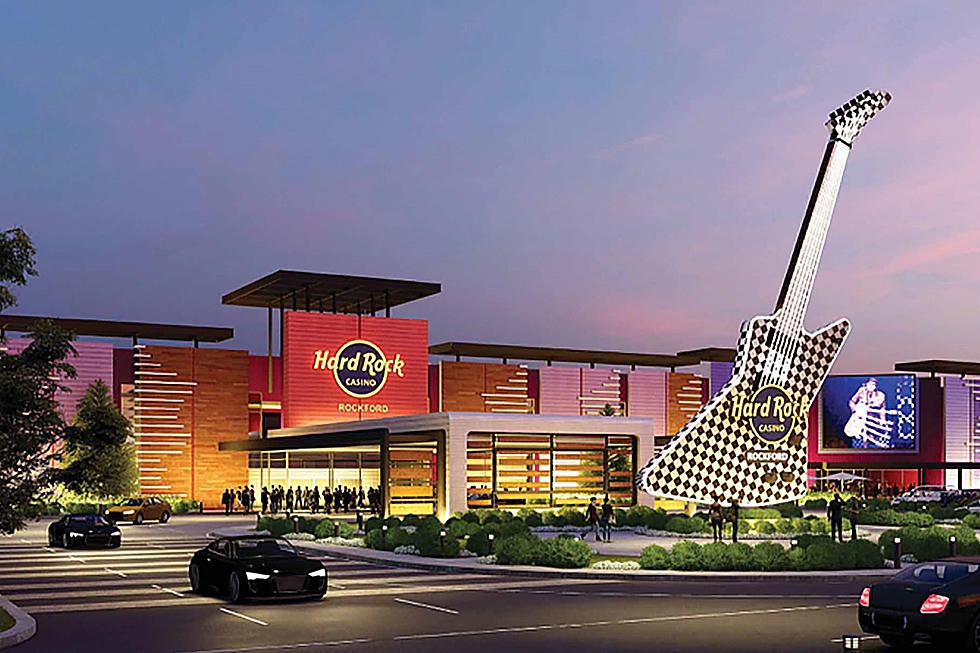 Rockford Has Been Given the Green Light to Open Temporary Hard Rock Casino
815forhardrock via Facebook
Jackpot! Rockford's dream of getting its casino in the Forest City is about to come true.
This is huge news considering how long and hard the most recent push for a casino in the 8-1-5 has been. Although Rockford has had hopes of landing an actual casino for decades, the real push began almost two years ago when Rick Nielsen (of Cheap Trick) and Jim Allen, (Chairman & CEO of Hard Rock International) unveiled a proposal for a Hard Rock Casino where the Clock Tower Resort once stood.
A delay by the Illinois Gaming Board, COVID-19, and other obstacles stood in the path but, like the pandemic, there is light at the end of the tunnel.
What's the plan?
Ultimately, Hard Rock Casino Rockford will stand tall near I-90 & E. State Street complete with a checker-print guitar paying homage to Rock 'n Roll Hall of Famer, Rick Nielsen.
Per the proposal, while construction of the 64,000 feet of gaming space along with restaurant and shopping space, and a Hard Rock Live entertainment venue is underway, there will be a temporary casino down the road at the former Giovanni's restaurant and convention space.
Just as Rockford was eagerly awaiting a decision from state official's there was a little bit of a snafu (you can read about here) which appears to be a thing of the past.
What's the deal now?
If you bet on Rockford having at least a temporary casino before the end of 2021 you'd probably have a nice amount of money coming after what some people considered a longshot.
Today, June 9, 2021, according to MyStateline, the Illinois Gaming Board has officially approved a temporary casino can open in Rockford.
A license for the full casino project is still under consideration by the Illinois Gaming Board. But Wednesday's ruling means 815 Entertainment can now apply to construct the Hard Rock Casino Rockford.
The construction process is slated to take 18-24 months. Here's a recap of what to expect at both casino locations.
Don't sleep on Rockford just yet, there's a lot to enjoy and even bigger things to come for Screw City.
[h/t MyStateline]
What Are They Now Former Rockford Music Venues
Photos of what replaced legendary music venues in Rockford.
32 Stunning Google Maps Pics Show Just How Much Downtown Rockford Has Changed
Changes to downtown Rockford in a little over 10 years.
More From WROK 1440 AM / 96.1 FM