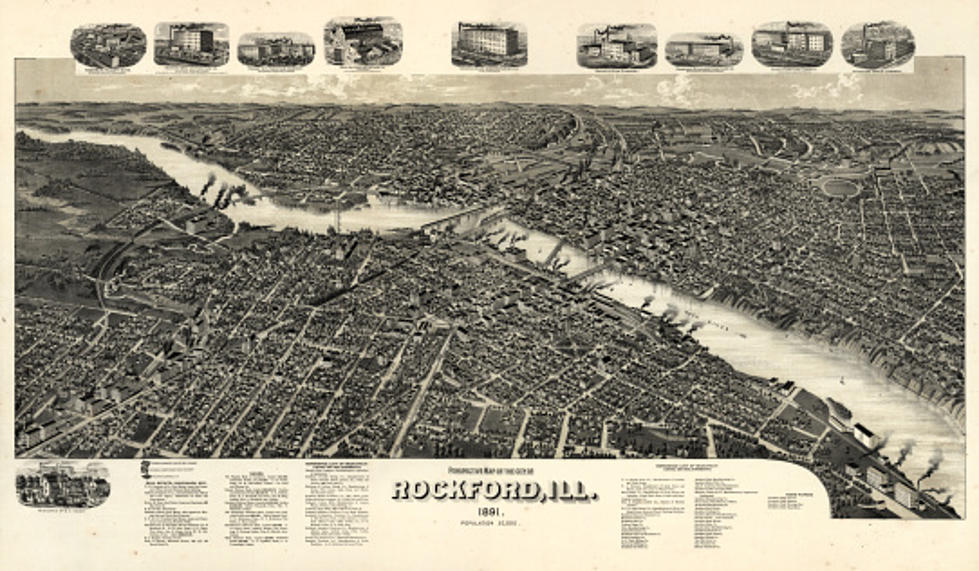 Rockford, By Any Other Name…
Historic Map Works, Getty Images
I was rummaging through one of my desk drawers the other day, looking for my stash of hi-liters, when I came across a copy of the "inaugural edition" of The Rock River Valley Almanac. The almanac was published by the Rockford Area Chamber of Commerce a number of years ago (I don't have an exact date of publication, but I'm guessing somewhere between 2001-2003), and it's chock full of little nuggets of info about our area.
There are pieces on Rockford history, famous people, notable events, and all sorts of things that anyone with an interest in our city would find very intriguing.
I'm looking at a section that covers Rockford nicknames. You've probably heard Rockford called "The Forest City," but are you aware of the other monikers we've had?
1853- Rockford got the Forest City title after a visiting journalist from the New York Tribune was impressed by our thick blanket of trees. Sadly, many of those trees were lost to the blight of Dutch Elm disease in 1953.
1860s- Rockford became known as "Reaper City," due to our high concentration of farm implement manufacturers.
1920s- Rockford was dubbed "Furniture City," because of our expansive, diverse, and large-scale manufacturing of the best furniture in the country.
1960s- Two choices here. You can go with "The Screw Capital of the World," which is my preference, but to be more accurate you might want to side with "The Metal Fastener Capital of the World." Sure, there is more to fastening than screws, but "Fastener Capital" isn't nearly as giggle-worthy.
More From WROK 1440 AM / 96.1 FM