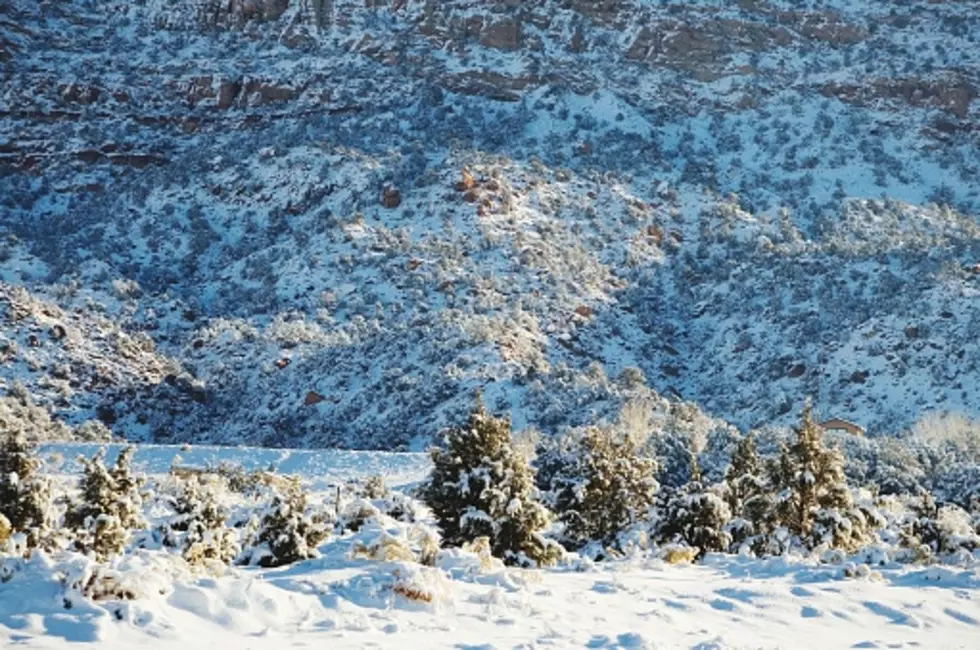 Record-Breaking Snowfall Leaves Arizonans Confused
EyeEm, Getty Images
Mother Nature delivered some snowy poetic justice for those of us with friends and/or family living in Arizona (you know, the ones who constantly remind us of how warm and nice it is out there in the desert).
Arizona's mountain city of Flagstaff was buried in feet of snow from late Wednesday through Friday, seeing nearly half of their yearly snowfall in just a few days time.

The city's airport measured 40.3 inches of snow from the storm. The average annual snowfall in Flagstaff is about 102 inches. Last winter, Flagstaff only measured 42 inches of snow.

This snowstorm came right on the heels of a winter storm that left behind 16.6 inches of snow in the city between Feb. 16 and Feb. 18.
And of course, the reactions were outstanding:
But, my far-and-away favorite reaction to the freak snowstorms out there has to be this piece from the outstanding Tucson Police Department:
Frankly, I'm still laughing at the "It's a dry snow" tweet.
More From WROK 1440 AM / 96.1 FM