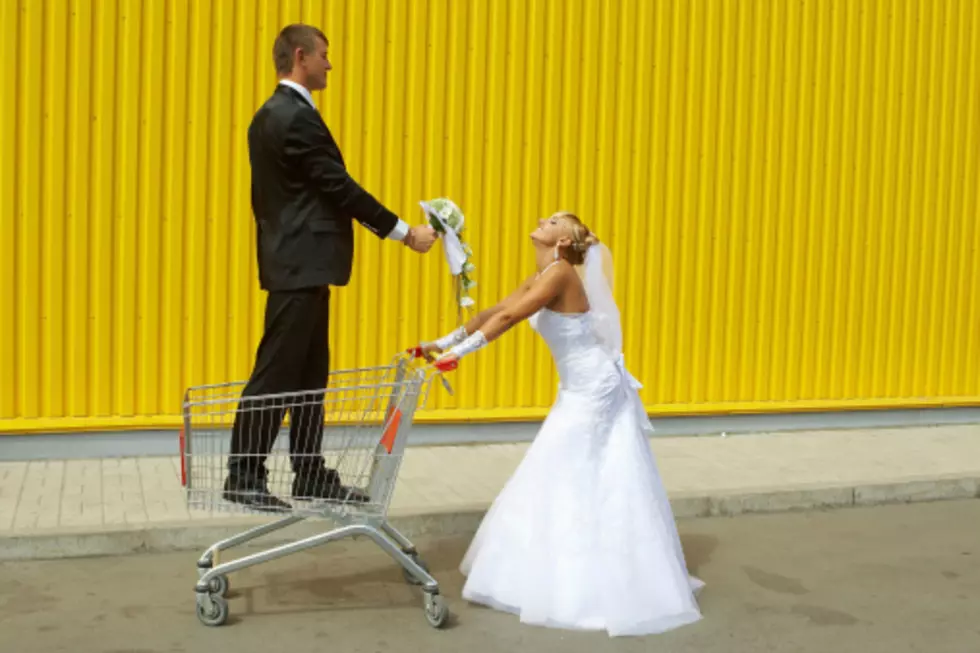 Really Love Aldi? Illinois Aldi Offers Prize Of In-Store Wedding
Getty Images
If you're anything like me, and I know I am, your first thought was probably that the winning couple will have to wrap and carry out all of their own presents themselves after they shove a quarter into their wedding cart.
Although it is entirely possible that your reaction was nothing like mine, and the idea of exchanging vows in Aldi's produce aisle is, for you, the stuff that dreams are made of.
70 Miles From Rockford, Near Aldi's Headquarters In Batavia, Is The Venue For The Aldi Wedding
According to the the Aldi wedding sign-up page at SweepPromo.com, this is not your standard, run-of-the-mill, "let's get married at the grocery store because we need cereal, anyway" type of thing:
On one very special Wednesday, we'll be transforming the ALDI Insights Center, our model store near our Headquarters in Batavia, Ill., into the ultimate ALDI-themed wedding venue.

The winning couple will receive travel accommodations, hair and makeup for the wedding day, a professional photographer to capture once-in-a-lifetime photos walking down the ALDI aisle and a reception for you and up to 50 guests!
Not only that, but Aldi has the reception covered, too. They're going to set up the winning couple with Aldi food and beverages, a branded tiered wedding cake, custom wedding favors, and what I think would be a fantastic wedding gift for anyone marrying anywhere: a year's worth of free groceries at Aldi.
Click here for more information or to enter the contest.
Don't click on it if you're still angry that, like the rest of us, you ended up saying "I do" at a Wisconsin Piggly-Wiggly.
Wisconsin's Pink Castle Makes the Ultimate Girls Getaway
Stay at Illinois' Famous Cherry Tree Inn B&B Featured in Popular Film
This beautiful Victorian home in Woodstock may look familiar to you. This bed & breakfast is where Bill Murray stayed in the 1992 movie, Groundhog Day.
More From WROK 1440 AM / 96.1 FM