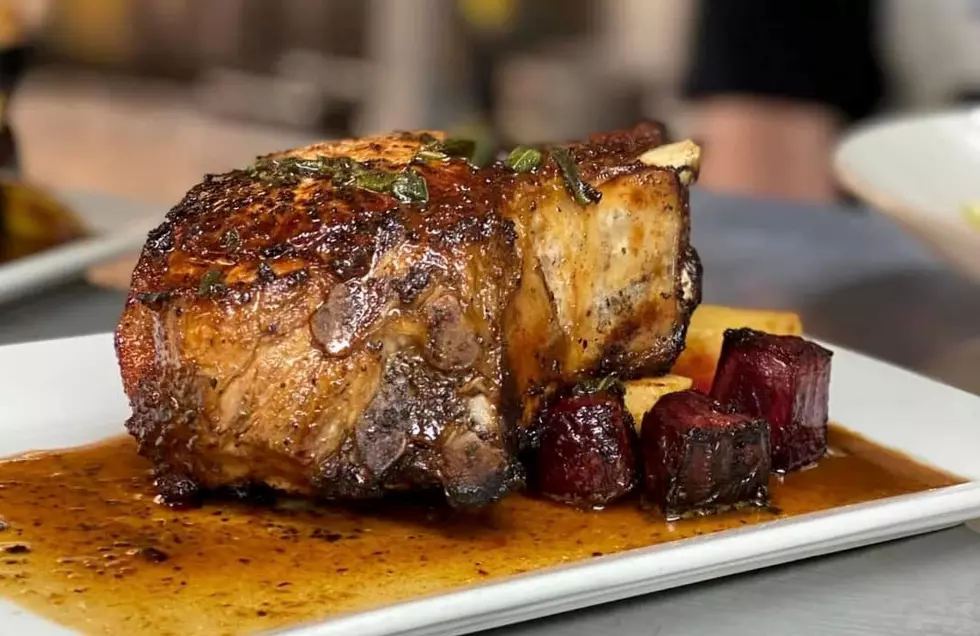 Popular Illinois Restaurant Finally Brought Back Dish That's Been Missing Since the Pandemic Started
Abreo
Are you drooling over this photo? I sure am. Sign me up for this pork chop.
Of all of the industries hurt hard from the Pandemic, we all know the restaurant industry it still in recovery mode.
First it was the automatic shut down.
Then it was the restricted hours, the masks, another shut down and now we're also looking at an employee shortage and high food prices.
In all of this craziness, many restaurants had to close and many others redirected their efforts to stay afloat.
I know you're like, Michelle.... we know all of this, get to the pork chop!
I'M GETTING THERE.
Ok, so Abreo in downtown Rockford is one of the most popular spots in the 815 and had a sister restaurant Social a few feet away.
Social has remained closed since the Pandemic started but some of the delicious food and drinks from Social have made their way to Abreo, including more recently, the one and only social pork chop.
I say that having only been told stories about this pork chop. Hearing the delicious tales of what used to be... wondering if we'd ever meet?
And now we can!
Honestly that looks insanely delicious.
Everything I've ever had at Abreo or Social has been delicious, even when I was hesitant to try the Duck Nachos, which by the way are the best.
Let me know your pork chop thoughts!
Rockford's Three Most Criminally Overlooked Restaurants According To Yelp
What Are the Signature Drinks From Every State?
More From WROK 1440 AM / 96.1 FM