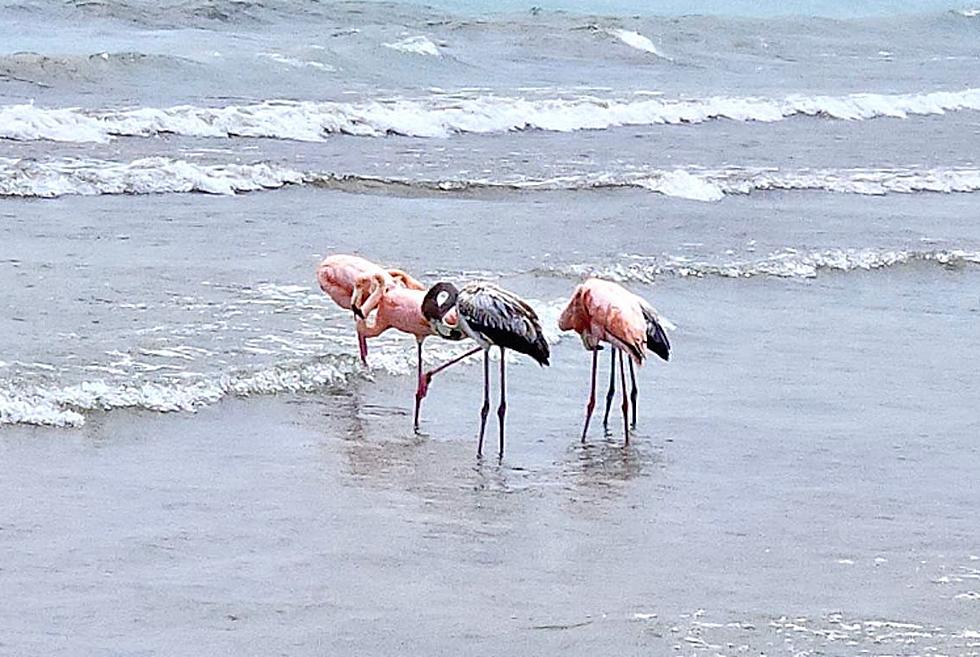 Rare Pink Flamingos Flock to Wisconsin Lake Waters
fifth.main via Instagram
Some colorful guests have arrived at the beach along the shore of Lake Michigan in Port Washington, Wisconsin.
Five pink flamingos have found their way to the area.
How Did The Flamingos End Up In Wisconsin?
According to a report from the Milwaukee Journal Sentinel, the birds are American Flamingos. There are three adults and two juveniles in the group that traveled to Wisconsin.
The flamingos were spotted on South Beach in Port Washington, about 30 miles north of Milwaukee.
Pink flamingos are usually something you'd only see in a zoo in the Midwest. A USA Today article said Hurricane Idalia, which brought 125-mph winds and flooding to parts of Florida late last month, can be credited for moving the flamingos out of their warmer climate.
The article noted the storm first pushed the flamingos into other parts of Florida before they later moved into Alabama, the Carolinas, Ohio, Tennessee and Virginia.
What Should You Do If You See A Flamingo In Wisconsin?
In an interview with WISN, Jerry Lorenz from Audubon Florida said the birds were likely flying between Cuba and the Yucatan when they were blown off course by the hurricane.
Both Lorenz and the Wisconsin Department of Natural Resources have encouraged onlookers to enjoy the flamingos, the first known to have entered Wisconsin in the wild, from a distance.
"These birds are stressed right. They just went through a terrible ordeal, no matter how you look at it," Lorenz told WISN. "So don't get close enough to startle them to frighten them or anything else, but enjoy their presence."
WISN is reporting the Wisconsin Department of Natural Resources has no plans to rescue or rehome the birds. The department is hoping the birds will fly south as the weather begins to cool.
Hudson, Wisconsin 'Barbiecore Castle' Is A Pink Dream Vacation Home Hits The Market
49 Celebrities You Might Bump Into In Wisconsin
The 20 Best Places To Live In Wisconsin
More From WROK 1440 AM / 96.1 FM