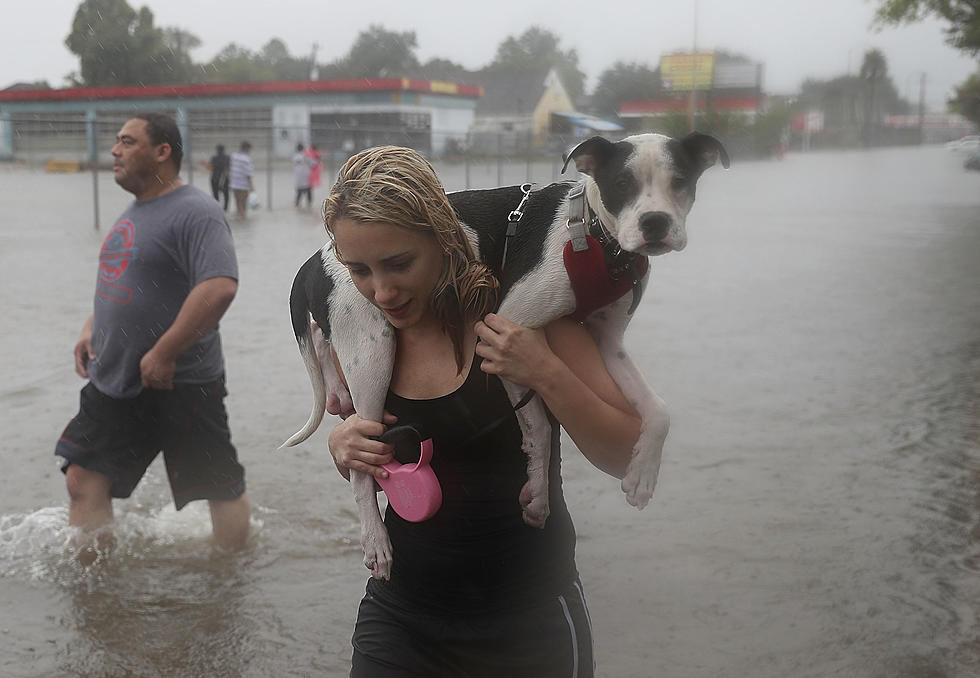 PAWS Humane Society Collecting These Items For Pets Affected By Hurricane
Getty Images
With all the humanitarian relief efforts in Texas and along the gulf coast it's important to remember the pets that will need help, too.
Hundreds of stray cats and dogs from Houston are expected to arrive in Chicago. These animals that were taken in before Hurrican Harvey will be sent up north to make room for pets that were rescued from the flooded city, according to the Chicago Tribune.
These pets will be taken to various animal rescue facilities throughout Chicago, and in Rockford, too. PAWS Humane Society of Rockford expects to take in some of the hundreds of cats and dogs that will need new homes. Although PAWS is stepping up by taking in these animals, which are expected to arrive within a week, the no-kill shelter will also be sending supplies to Texas to help animal relief efforts and care.
Items PAWS/Rockford Is Accepting
Bleach
Dawn dishwashing soap
Leashes
Metal food bowls
Towels/paper towels
Wire fold down crates
Donations can be dropped off at PAWS Humane Society, 7282 N. Cherryvale Mall Drive, Rockford, IL 61112 (near Cherryvale Mall), between 12-5 PM today and 12-2 PM on Friday.
The shelter asks that donations be in bag or boxes for easy shipping.
---
Catch JB Love on 'Q98.5 Mornings with Lil Zim & JB' on Q98.5 from 5:30 a.m. to 10 a.m. Follow him on Twitter, Instagram, and Facebook.
More From WROK 1440 AM / 96.1 FM