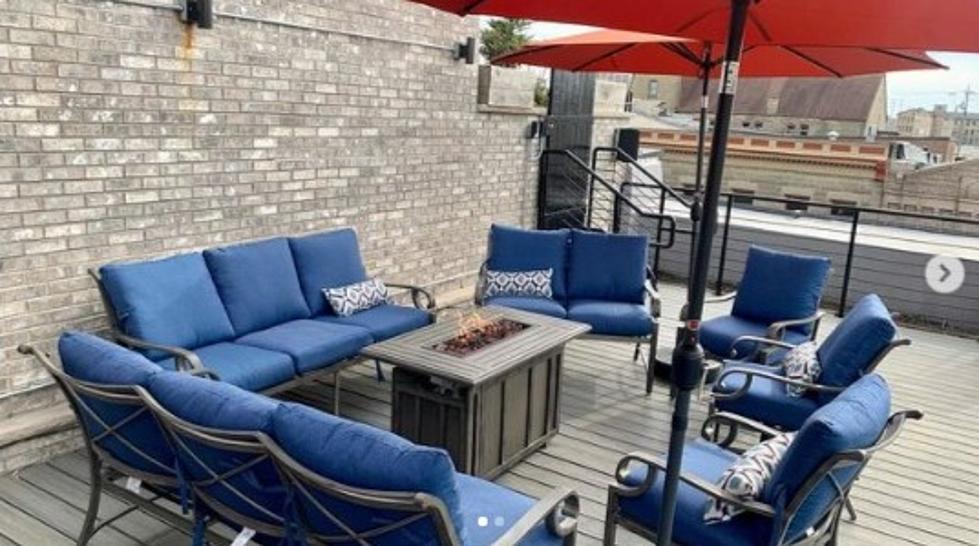 One of this Illinois Town's Most Popular Rooftop Bars is Shutting Down for Good
tacobettys via Instagram
This rooftop bar and restaurant just shut down weeks before summer.
Some big news was popping off on social media late Tuesday night in Rockford, 212 Grindhouse officially closed.
Amidst the comments of 'oh no!' and 'just before summer!' there were plenty of Stateline foodies commenting that they hadn't had a chance to go there yet.
If you don't know the backstory, I'll break it down for you.
In 2017, Taco Betty's opened in that location. Downtown Rockford was thriving, or at least was thriving in comparison to how it had been doing in the early 2000s, and it was a hot spot for tacos and margaritas especially on the roof, where there was a feature menu and a ton of cocktails.
During the beginning of the Pandemic, like all restaurants, Taco Betty's took a hit and had to close for some time but it seemed like things were looking up in 2021.
Last summer, it sure looked like Taco Betty's was doing pretty well, it was always packed on Friday afternoon and night during Rockford City Market and when the weather was warm that rooftop was the place to be.
In the fall of 2021, the restaurant made a pretty quick flip. In what seemed like a few weeks, the signature taco was removed from the side of the building and replaced with a burger, enter: 212 Grindhouse.
Like many social media followers, I never made it to 212, but with summer just on the horizon I imagined I would be visiting soon.
So far we're only learning that the restaurant is closed, with the assumption that there are no plans to open something else in the near future, but fingers crossed that changes soon!
The 25 Best Rockford Restaurants for Cheap Eats According to TripAdvisor
Hungry but don't want to break the bank? Check out these places for the best cheap eats in Rockford.
LOOK: Best Beers From Every State
To find the best beer in each state and Washington D.C., Stacker
analyzed January 2020 data from BeerAdvocate
, a website that gathers user scores for beer in real-time. BeerAdvocate makes its determinations by compiling consumer ratings for all 50 states and Washington D.C. and applying a weighted rank to each. The weighted rank pulls the beer toward the list's average based on the number of ratings it has and aims to allow lesser-known beers to increase in rank. Only beers with at least 10 rankings to be considered; we took it a step further to only include beers with at least 100 user rankings in our gallery. Keep reading to find out what the best beer is in each of the 50 states and Washington D.C.
More From WROK 1440 AM / 96.1 FM