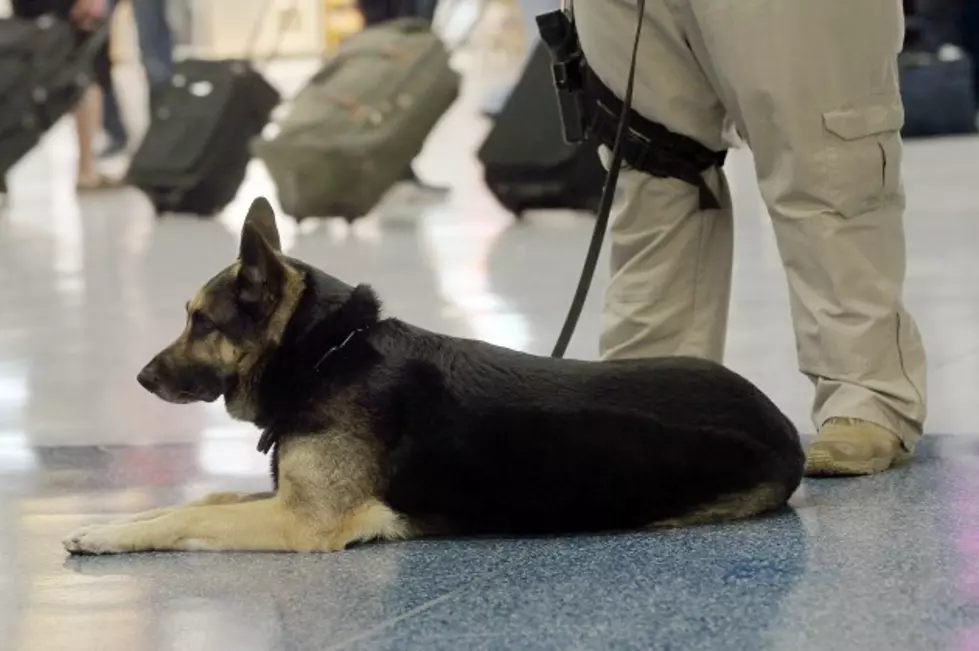 O'Hare Airport Gets Indoor Pet Potty Zone
Spencer Platt, Getty Images
Traveling with service animals or pets just got a little bit easier at O'Hare Airport in Chicago.
O'Hare just opened an indoor space for pets and service animals to do their business. That might not seem like a big deal, but previously flyers would have to pass back through security to let their animals relieve themselves.
The room, which has a door with a glass pane that opens and closes automatically, will have two, 2-foot-by-4-foot pet relief areas and a mounted hose bib and reel is available for manual spraying. Plastic bags are also available to owners. The room is also wheelchair accessible and includes two sinks for passenger use...The indoor room will complement the three outdoor relief areas near the lower level curb in front of Terminals 1, 2, and 5.
The indoor facility is complete with artificial grass, miniature fire hydrants, and a pop-up sprinkler system to wash away liquid waste. They thought of everything as pet could need! I do wonder about litter boxes for cats, though.