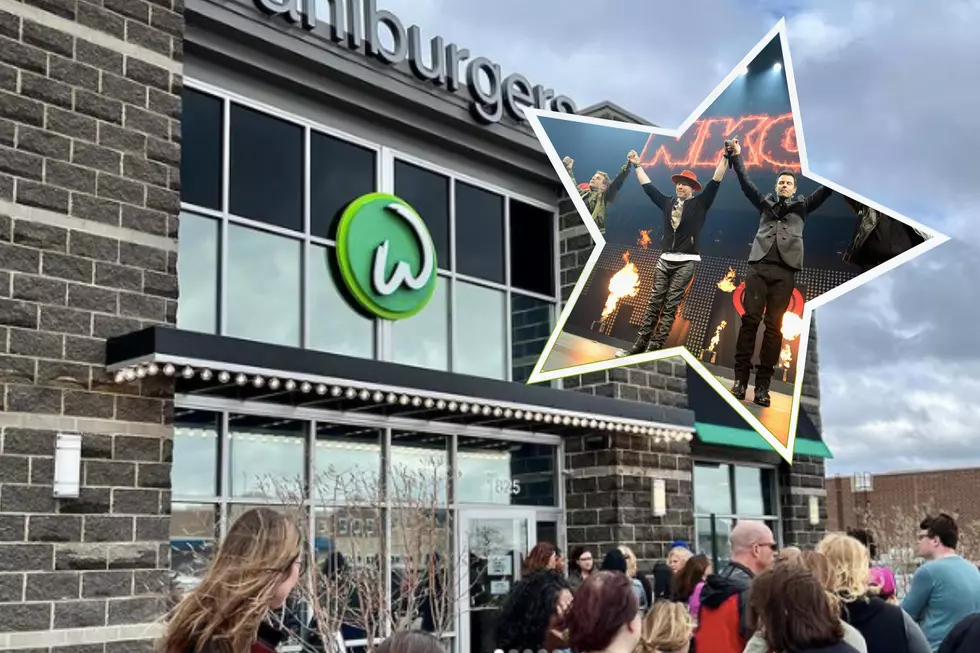 Small Illinois Town Will Get Loud When NKOTB Pops By This Weekend
Wahlburgers via Instagram, Getty Images, Canva
It's about to get crazy in Illinois this weekend. For real, you'll be able to hear screaming mom's from a mile away and wonder what the heck is happening. It isn't a joke or misrepresentation either, the legendary New Kids On The Block are coming to Illinois for two reasons this weekend.
New Kids On The Block has sold more than 70 million albums worldwide, according to Best Selling Albums. You've got to believe that number is still growing. In fact, at this point, why not give them the nickname Dope Dads On The Block?
The fit-five are coming to Illinois this weekend to perform at Allstate Arena on Friday, June 17, and again on Saturday, June 18. What makes this show even better is they're touring with Salt-N-Pepa, En Vogue, and Rick Astley. (By the way, I watched recent concert footage of Rick and he slaps, I'm not even rick-rolling you.)
Those two shows aren't the only chance you'll have to see NKOTB, there's also another party happening and it's free. Yes, f-r-e-e.
On Saturday, June 18, Wahlburgers in St. Charles, owned by Mark, Donnie, and Paul (the chef) Wahlberg, is throwing a party and it started with all the members of NKOTB. WGN reports the restaurant will unveil a new star on the "Wahlk of Fame" and the recipients are... you guessed it... New Kids On The Block.
After the ceremony, Wahlburgers' inaugural Blockhead Patio Party kicks off at 11 am. and you don't even need tickets to attend, just plan on getting there early. I would recommend getting in line now, actually.
No tickets or reservations are required, but it will be a first come, first serve event. (WGN)
Wahlburgers in St. Charles is located at 825 South Randall Road. You can read more here.
CHECK IT OUT: These words were born in the '80s
Here are the top 25 hits of the '80s based on their overall popularity.
More From WROK 1440 AM / 96.1 FM