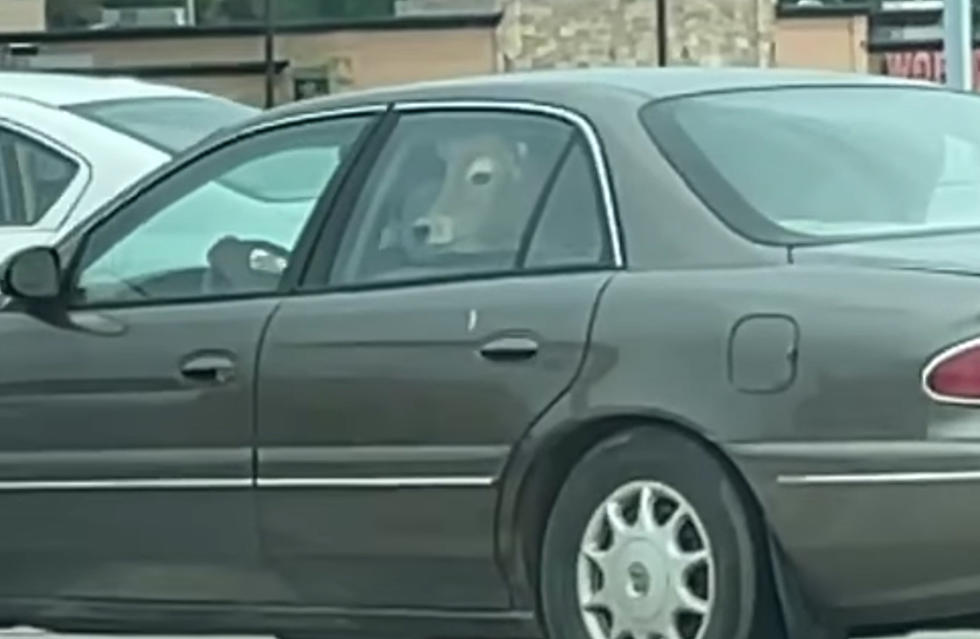 Multiple Cows Spotted in the Backseat of a Car in a Wisconsin Fast Food Drive-Thru
Credit: Jessica R. Nelson, Facebook
Ok, so, what's going on in Wisconsin? For real, what is the deal?
They say if there isn't a picture or video it didn't happen. Well, guess what, there is actual proof that a woman spotted a cow in the backseat of a car. Yes, a car. Not a truck, van, or appropriate cow-transporting vehicle.
MOOOVE AHEAD TO THE NEXT WINDOW
Up in Northern Wisconsin, a woman was waiting in line at a McDonalds one afternoon this week when she could not believe her eyes. There it was, a few cars ahead in a 4-door car with the most unexpected passenger in the back. A cow.
NO BULL
In an interview with a Wisconsin TV station, the woman who spotted the cows (yes, more than one) made it sound like nobody else nearby was shocked by this.
I seemed to have been the only one freaking out about a cow being in a Buick.
I mean, what the heck is going on in Marshfield, Wisconsin for this to see like it isn't a big deal. Did any other onlookers look at their friend and say, "Ope, there's Bill with some more cows."
The woman clarified there were MULTIPLE cows in that Buick, three living breathing cows.
I'm new to the farming thing (married a farmer) and I'm now convinced I need to drive around with a cow in my car.
Here's the video proof.
Wisconsin, you're making it way too easy for Illinois to make jokes about you. Just sayin'.
Ok, how about some homes Illinois folks are envious of?
Wisconsin Doomsday Shelter is a Million Dollar Prepper's Paradise
More From WROK 1440 AM / 96.1 FM