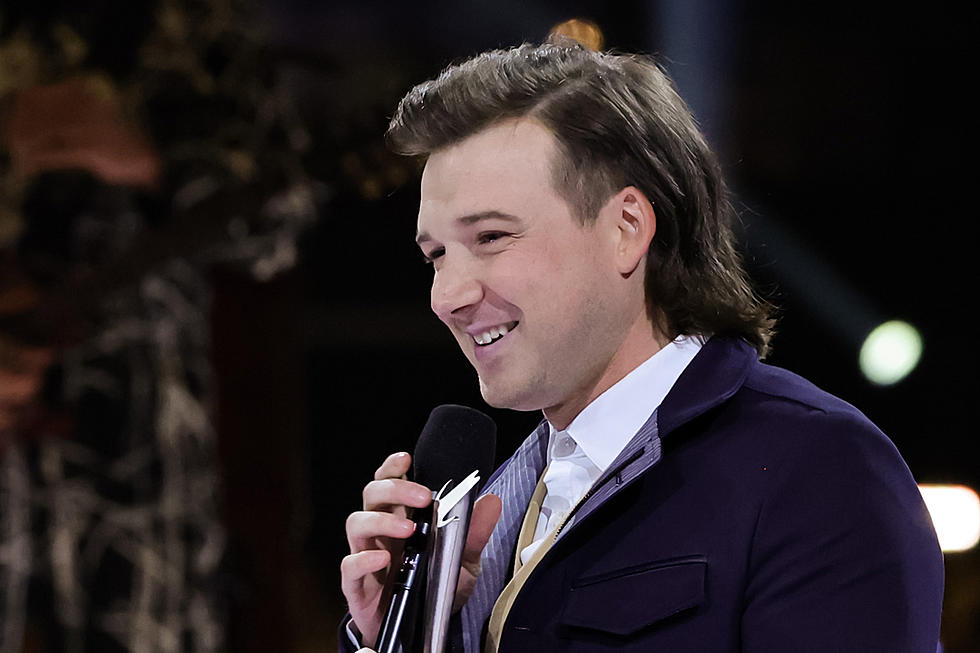 Morgan Wallen Seeks Salvation With New Song, 'Don't Think Jesus' [Listen]
Kevin Winter, Getty Images
Morgan Wallen's new song "Don't Think Jesus" tells the story of a young singer who's seeking salvation after living too wild. The country waltz ends with a flex.
Released on Good Friday, "Don't Think Jesus" is an acoustic vocal that showcases the Sneedville, Tenn., native's power and control in ways rarely seen. It's a strong performance.
Lyrically, the rugged, blue-collar gospel song reflects on Jesus' love and wisdom, with each verse putting a twist on "I don't think Jesus done it that way." Shoutout to writers Chase McGill, Jessi Alexander and Mark Holman for repurposing a classic Waylon Jennings lyric ("I don't think Hank done it that way").
Just in case you missed it, Wallen didn't write "Don't Think Jesus," so the degree to which that diminishes any perceived personal connection will be up to listeners to decide. Some will call the song a biography of his last three years, and how could it not be, right?
"A boy gets a guitar and starts writing songs / About whiskey and women and getting too stoned / He got all three at the first show he played / Hometown said, 'I don't think Jesus done it that way,'" he sings to begin. 
A second verse finds him on his knees, praying during his lowest moment. The chorus finds the once-banished country singer wondering why Jesus would save a man like him. "I'd blame me / I'd make me pay for my mistakes / Oh, but I don't think Jesus does it that way," sings. 
In introducing the song, Wallen only called the song "real" and "special," mentioning how it tells a story so many have lived. Still, after his chest-thumping acceptance speech at the 2022 ACM Awards, this verse sure sounds on brand:
"World likes to rear back and throw a few stones / So boy wants to throw a few stones of his own / But Lord knows I ain't perfect, and it ain't my place / And I don't think Jesus done it that way / Are y'all sure that Jesus done it that way." 
See Inside Morgan Wallen's Recently Sold Nashville Home
Morgan Wallen
has sold his Nashville home for $835,000. The country singer sold his home for a $135,000 profit five months after being filmed on his driveway using the N-word. The 4-bedroom, 3-bathroom house is a two-story house near Nashville's 8th Ave. It's over 2,700 square feet. Redfin confirmed the house sold on July 8, 2021, less than one month after it was listed.
More From WROK 1440 AM / 96.1 FM