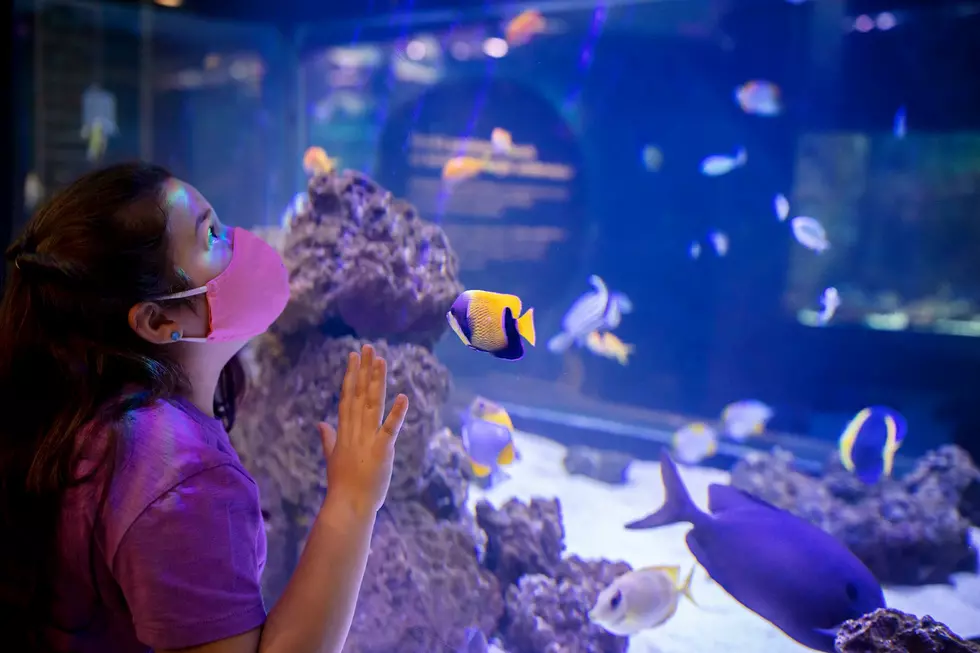 More 'Free Days' Are Around the Corner at Shedd Aquarium
Shedd Aquarium via Facebook
Grab the kids, your masks, and top off the gas tank because you're welcome to check out Shedd Aquarium for free in October.  If you're thinking, "meh, no big deal." you're crazy. Admission for adults is $40, $30 for kids. If you're the two parents-two kids family this will save you $140. Well, technically there is a small transaction fee for this deal but it's only $3. You would still be saving $137.
Things are a little different at Shedd's with the pandemic and all. First, this is for Illinois residents only and adults must prove they are an Illinois resident in person with a driver's license or i.d. when entering the attraction. Everyone over two-years-old must be wearing a mask, no exceptions. You must make reservations ahead of time for your visit because Shedd Aquarium does have a capacity limit.
"Free Days" for Illinois residents are every Monday, Tuesday, and Wednesday in October. This includes all the exhibits (including Stingray Touch) except the Aquatic Presentation and their "high-touch" play areas. It's best to stray from cash and stick to debit/credit cards and water fountains are shut off. Seating at the restaurant has been reduced and there is no reentering Shedd's once you leave because of the new flow of the foot traffic. Anything else you need to know can be found here and you can "reserve" those free-day passes here.
---
JB Love is ½ of  Q98.5's Lil Zim & JB In The Morning, weekday mornings from 5:00 a.m. to 10 a.m. Follow him on Twitter, Instagram, and Facebook.
Enter your number to get our free mobile app
KEEP READING: What were the most popular baby names from the past 100 years?
More From WROK 1440 AM / 96.1 FM