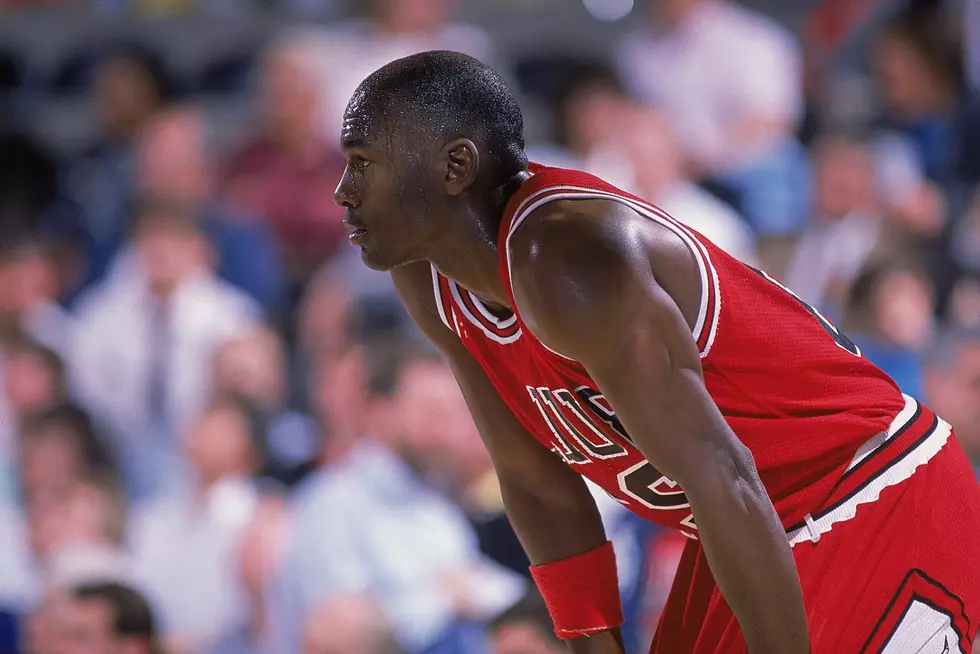 Michael Jordan To The Max IMAX Movie Is Coming Back To Chicago
Getty Images
Coming back to Chicago is the IMAX movie Michael Jordan To The Max.
I am so happy that I was lucky enough to be around for the Michael Jordan era. To me, he is and always will be the G.O.A.T. I watched all six championship runs. I got to see him live in person a few times at both the Chicago Stadium and United Center. I even met him once and got his autograph. It was at the Chicago Auto Show. It was his rookie year and Chevy sponsored him. He is one of my favorite athletes of all time.
I was disappointed when he retired. I thought it was way too soon. It has been difficult to follow the Chicago Bulls after the dismantling of that amazing team.
Last spring, watching "The Last Dance" ESPN documentary series about Michael Jordan and the Chicago Bulls really brought back all those great memories. After it was over, I wanted more.
One day, I was telling my daughter about the Michael Jordan IMAX movie called "Michael Jordan To The Max." That was basically a highlight film of Jordan but made for an IMAX theater. I was hoping that they would re-release because of the success of "The Last Dance." I actually saw the Michael flick at the Luxor in Las Vegas. I was there for a weekend with my friends and had to check it out. I thought it was awesome. Looks like someone heard me.
According to cbssports.com,
"Now basketball fans will get another look at Jordan's final championship run in the form of "Michael Jordan to the Max. Michael Jordan to the Max" which is being remastered for an IMAX release and, like "The Last Dance," focuses on Jordan's final season with the Bulls. The documentary film is 45 minutes in length and is narrated by actor Laurence Fishburne. The film was originally released in 2000 but is being brought back due to the surge of interest in Jordan's personality, life both on and off the court, and the Bulls dynasty, which dominated the NBA in the 1990s."
I have even better news. It is coming to Chicago. It will be playing at the Museum of Science and Industry. For more information or to purchase tickets, HERE.
If you thought Michael Jordan was incredible in person or on television, wait until you see him on a screen as big as a building.
---
Video: Five Questions With Fred VanVleet
CHECK IT OUT: 100 sports records and the stories behind them
More From WROK 1440 AM / 96.1 FM