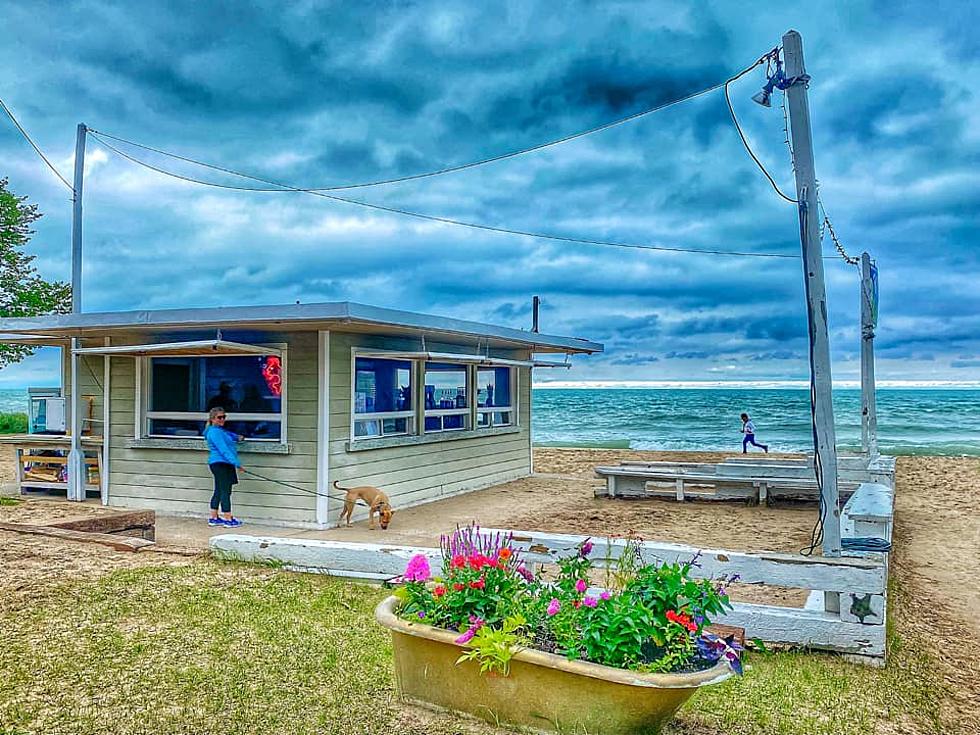 Little Beach Shack Serving Illinois' Most Creative Hot Dogs
Louis Perlia
You need to hurry and check out this little food spot on the beach before summer comes to an end. Delicious hot dogs with a fantastic twist.
There's a tiny little concession stand on the beach in Rogers Park, sitting right in the middle of the sand along Lake Michigan, serving some much needed snacks.
The beach has been a summer hot spot for just about any activity, but it was always missing a place to grab a treat.  Thanks to one very creative couple, the beach at the end of Greenleaf Avenue, now has RoPa Cabana.
RoPa Cabana, Rogers Park's New Spot for One-Handed Food
I laughed out loud when I read that Heather Miller and her husband, Tobias Bechtloff's mission with their eatery was to feature food that could be enjoyed while only using one hand. That goal puts hot dogs, walking tacos, beignets on sticks, slushies, and shaved ice on the top of their menu.
Where RoPa Cabana gets its name is another unique story. RoPa is short for Rogers Park and Cabana comes from a song by Barry Manilow.
RoPa Cabana's first summer menu (yes, they've only been open since July) features some incredibly unique hot dogs, starting with the obligatory Illinois hot dog,
The Chicago Dog
Then comes,
The Danish Dog
Featuring pickles, crispy french onions, and Bechtloff's homemade remoulade.
The Seattle Dog
This one comes with caramelized onions and cream cheese.
The Sleepy Dog
For your early morning walks on the beach. This one is a breakfast sausage with scrambled eggs, cheese, salsa, and jalapeño
All of their hot dogs are available vegan or vegetarian.
Below is a veggie Chicago Dog on the left, the Sleepy Dog is on the right.
One mom on Instagram @angelique.sophia, along with her sone, became instant fans of the Danish Dog, she said,
"Bubblegum slushies and Danish hot dogs for breakfast at the beach? Sure! I'm usually a Chicago-style dog purist but my kiddo motivated me to try something new and we both ended up loving it. It wasn't long ago that I couldn't get him to try new things and now he's leading the way."
RoPa Cabana is hard at work on some new creations, including a dessert hot dog with bananas, beignets, ice cream, and chocolate sauce. Oh my! That's a sunset walk snack if there ever was one. But first, according to Chicago Eater, is a Scramble Dog.
"It was Jimmy Carter's favorite," Bechtloff explains. "It's cut up and fried hot dogs with a scoop of chili and oyster crackers."
You Cannot Visit Illinois Without Trying These 6 Iconic Foods
Welcome to Illinois. While you're here, we're going to make sure you eat well. Not just delicious food, but the most important foods our state offers.
31 Photos Proving There's No Illinois Town More Beautiful Than Galena
More From WROK 1440 AM / 96.1 FM