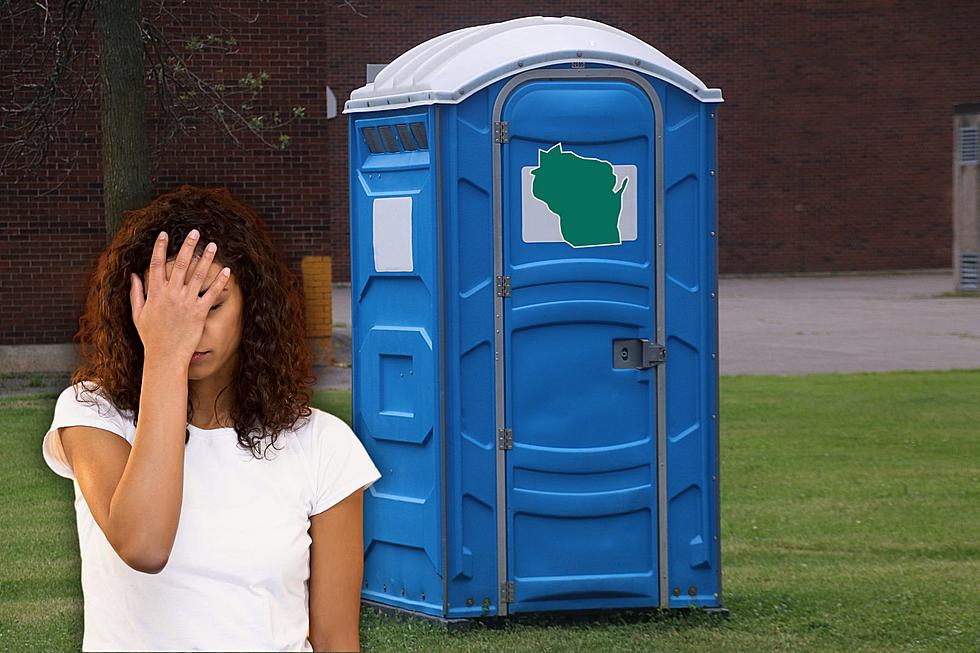 Wisconsin Thief Learns The Hard Way That Porta Potties Make A Horrible Hideout
Canva
A high-speed police chase near Milwaukee, Wisconsin ended with one suspect getting stuck in a porta-potty.
Special Kind of Stupid
Each weekday at about 8:45 a.m. we do a segment called "Special Kind of Stupid" on Q98.5  which highlights dumb criminals doing even dumber things and failing miserably at it.
While I usually don't find pleasure in other people's pain or misfortunes, stupid criminal stories are the exception, and today I found a good one that happened near Milwaukee, Wisconsin earlier this week.
Wisconsin Car Thief Gets Arrested After Hiding From Cops in Porta-Potty
Just so we're clear, the situation I am about to tell you about was very serious and could have ended very badly with a lot of people getting hurt.
Let me set the scene as quickly as possible; 4 suspects stole a car in Minnesota, ended up in Glendale, Wisconsin where they led police on a high-speed chase on a busy freeway, crashed into two vehicles, jumped out of the car, and then ran through traffic to escape police.
As you can see from this FOX6 Milwaukee video, this way a very scary situation...
Two of the suspects in this crime remain at large, one of them was caught on the scene, and the other one was arrested shortly after running from the scene due to his own stupidity and one concerned golfer.
One Stinky Hideout
According to WISN in Milwaukee one of the suspects; "was found in a portable toilet in the nearby Lincoln Park Golf Course. An alert golfer tipped the toilet over, until police arrived on scene and took the suspect into custody". 
I don't know about you, but a porta-potty would be one of the last places I would want to choose to hide in, but desperate times call for desperate measures I guess.
Glendale Police recently released dash and body cam footage of the incident, including when they apprehended the suspect in the porta-potty. I wish I could tell you that the guy was covered in you-know-what when he got out, but that doesn't appear to be the case...

I bet that was one stinky cop car ride to jail.
20 of The Best and Worst WISCONSIN Mugshots
Recognize any of these Wisconsin folks?
Gallery Credit: The Smoking Gun, Adams County Sheriff, Dane County, Eau Claire PD, Janesville PD, Lacrosse PD, Lincoln County Jail, Manitowoc, Cottage Grove PD, Shawano County Sheriff, Sumter County Jail, Waukesha County Jail, Racine PD
11 Comments About Public Pooping In Rockford, Illinois
Problem With Public Pooping In Rockford
Gallery Credit: Nextdoor App
More From WROK 1440 AM / 96.1 FM