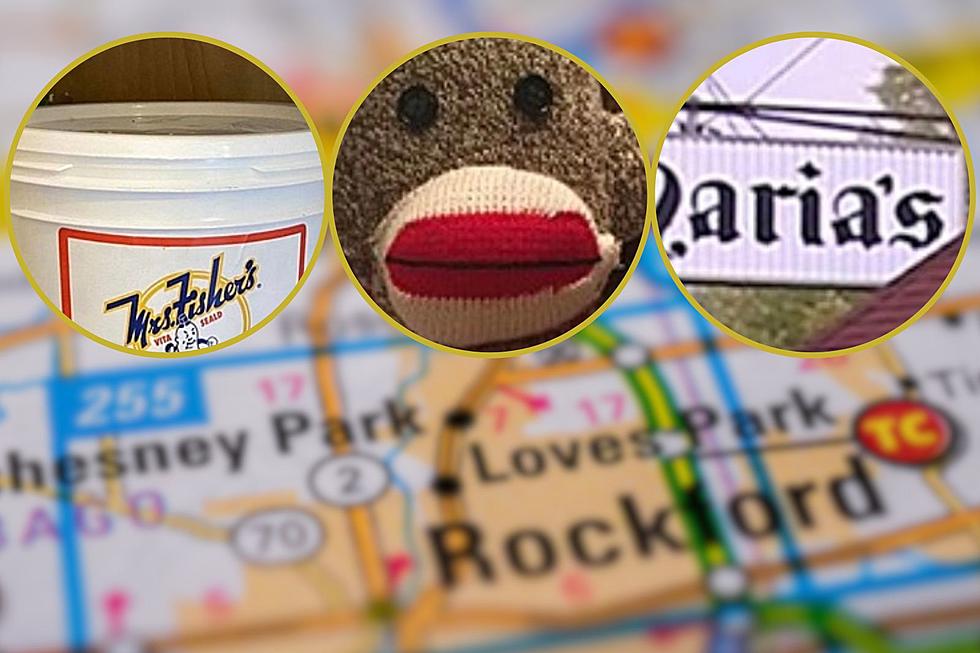 How Many Ways Can You Say You're From Rockford Without Actually Saying You Are
RockfordReminisce.com via Facebook, Mrs. Fishers via Facebook TSM, Canva
You know a Rockford Peach isn't a piece of fruit. If I said, "see you next gyro", you know where to meet me. Say you're from Rockford, Illinois without really saying it.
The city of Rockford is our home. Whether you're still in love with the Forest City, or not so much, there are things about 'the 815' (eight-one-five if you're new) that you can say that immediately tell another Screw City native they're among some locals. The kind of identifier that replaces the "hey, I'm from Rockford" sentence.
"Forest City"
"Screw City"
"The 815"
I've even heard people call Rockford, Rockvegas, and the almost offensive, Rockturd. If you're an NBA fan, you know that a few might even call Rockford, RockFred, as in Fred VanVleet, who plays for the Toronto Raptors and calls Rockford home.
Those are some of the ways a Rockfordian says they're from Rockford without saying they're from Rockford. We asked on Facebook, what's your way to say it? Here are some of my favorites:
"Let's go 'toobin' on the Kish"
-Billy
---
"How many Sock Monkeys do you own?"
-Holly
---
"I celebrated many birthdays at The Last Straw"
-Bonnie
Rockford Rocked on Facebook
---
"Wet Wednesdays at Magic Waters"
-Richard
---
"This gathering needs a bag of Ole Salty's or a bucket of Mrs. Fisher's potato chips"
-Jill
---
Out of towner: Can you tell me where the BMO Harris Bank Center is?
Me: WTF is that?
Out of towner: Where the Icehogs play.
Me: Oh, you mean the Metro Center.
-Jake
---
"Are you 815 or 779?"
-Tiki
---
"I live in the city Rock Hall of Famers, Cheap Trick, are from"
I'm so Rockford; I got to take this picture with Cheap Trick's Rick Nielsen.
(*I also got to have an unforgettable conversation with him, on his couch. That video is below)
---
"When I was a senior, I painted the Aldeen Park Dam"
-Mary
---
"See you on Ladies' night for some live music and a basket of wings at LT's Bar & Grill"
-Steve
---
"I watched NBA Champion, Fred VanVleet, play at Auburn High School"
-Gary
---
Sometimes you need quite a few words, sometimes you only need one word, to say you're from Rockford without really saying it.
"Maria's"
So many more incredible replies, click the Facebook link below. What's your way to say you're from Rockford without saying you're from Rockford? Click below and add yours.
LOOK! 41 Things That Immediately Put People of Illinois in a Good Mood
The Most Bizarre Items Ever Stolen From Illinois Residents
My mom once told me that "people will steal anything that's not nailed down." Times certainly have changed since then. The thieves now have nail removers.
More From WROK 1440 AM / 96.1 FM