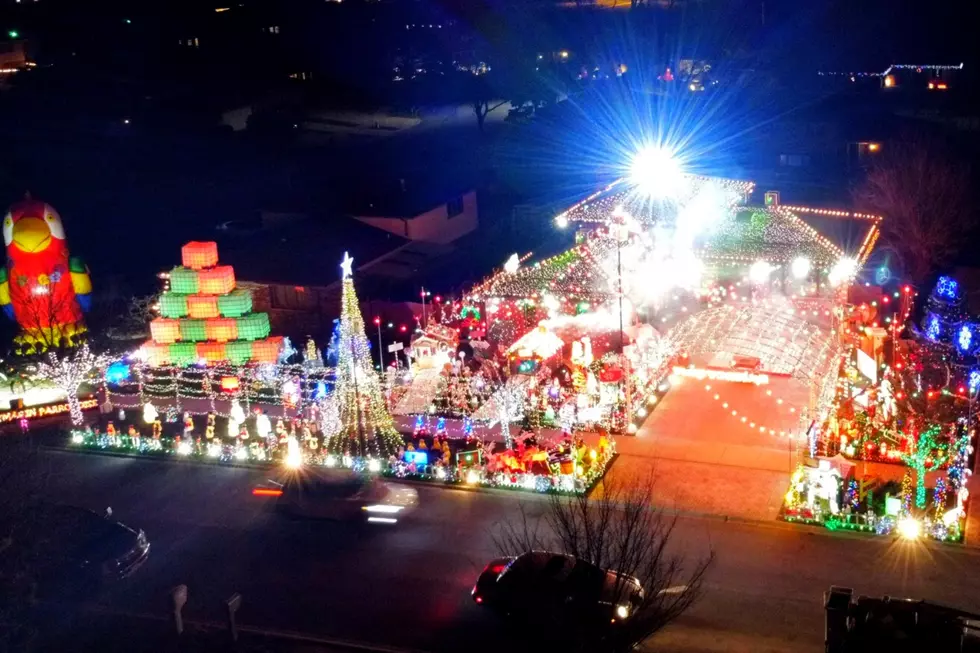 One Of Illinois' Best Christmas Displays Features Over 200,000 Lights
TP Christmas House - FB
A Tinley Park family's famous Christmas light display is back and features over 200,000 lights while raising money for a local non-profit.
Related: Popular 'Festival of Lights' Returns To Illinois' Sinnissippi Park
One of Chicagoland's best Christmas light displays can be found in Tinley Park, Illinois.  The creative mind behind this attraction is Dominic Kowalczyk.
For years, he has been turning his house, plus two other homes he owns, into a massive Holiday light show for visitors to enjoy all throughout the Holidays.
This year, he has gone even bigger and bright than before while helping a local non-profit, Together We Cope; Bridging the Gap for south suburban families in temporary crisis.
Please don't forget to drop a donation to Together We Cope in our donation boxes out front if you can. We collected almost $35,000 for them last year. Let's do our best to beat that number again! Merry Christmas and Happy Holidays! - TP Christmas House

 
It took a crew of 80+ people over the course of one month to create this stunning Light Show.  Without the help of friends, family, and the community, this attraction wouldn't be possible!
There's no doubt Dominic will reach his goal and spread endless joy throughout his neighborhood.  He even has over 400 figurines featured throughout the wonderland.
Other than the beautiful light show, there have been many proposals in front of the houses.  Couples share very memorable, unforgettable moments here!
You could be next, ya never know.
If you'd like to visit the Tinley Park Christmas House this holiday season, it's located at 17321 Avon Ln, Tinley Park for you to soak up all that Holiday cheer!
It might be quite the drive, but based on all the news coverage and visitors' positive experiences you will not be disappointed.  It's worth it!
10 of the Best Road Trips to Take When You Need to Escape Illinois This Winter
10 Magical Christmas Towns You Have to See in Wisconsin
More From WROK 1440 AM / 96.1 FM