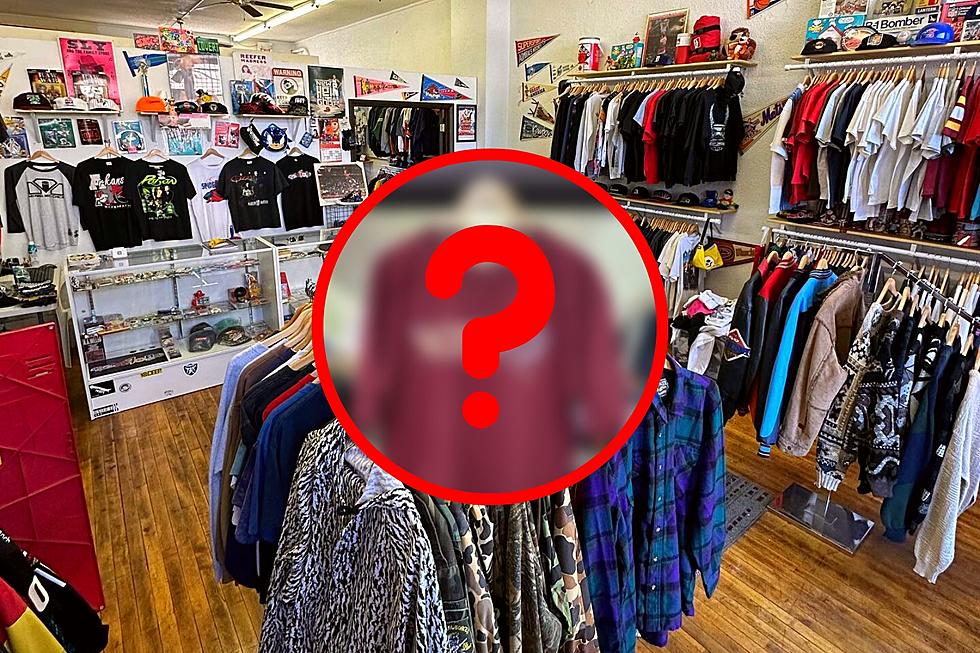 Pieces of Rockford History Found Almost 2,000 Miles Away
Swap House Vintage - FB
Thrifting is a popular hobby for many in Rockford.  For one Illinois thrifter, their search for vintage led to an amazing, unexpected discovery!
Thrifting has definitely been one of my favorite hobbies the older I've gotten.  Though I don't resell, I do enjoy finding vintage pieces to wear for little to nothing.
As for this Rockford guy, Alan Gonzalez, he runs Swap House Vintage with his friends in Rockford's Midtown District and came across some pieces of Rockford history that date back to the early 90's!
Pieces of Rockford History Found Almost 2,000 Miles Away in Arizona
Alan sent over photos of these WZOK shirts he found from an eBay seller.  The seller randomly found the shirts TOGETHER in Phoenix.
How'd they get all the way out there?!
After showing these to some of the radio personalities at the station, they said these are very old logos from the late 80's and early 90's.  A major throwback!
These are now back in Rockford, in Alan's possession, and might be looking for a new home... if he's willing to part ways with them haha.
The fact that someone would keep and eventually donate these shirts, despite moving across the country, shows the level of nostalgia attached to them.
If you're interested in getting your hands on these one-of-a-kind WZOK t-shirts, you can hit up Swap House Vintage in hopes they're still in stock!  They're located at 1019 5th Avenue, Rockford.
There are also tons of other thrift shops in the area you can check out, too! Smiley's Vintage, Stan's Vintage, and Carpenter's Corner Thrift & More have incredible finds you didn't know you needed.  Happy thrifting!
20 Things Rockford Residents Say They'd Never Thrift
Some things just aren't meant to be resold.
Best Places in Rockford to Shop For Mom
You're guaranteed to make Mom smile this Mother's Day when you buy her any of these items in Rockford.