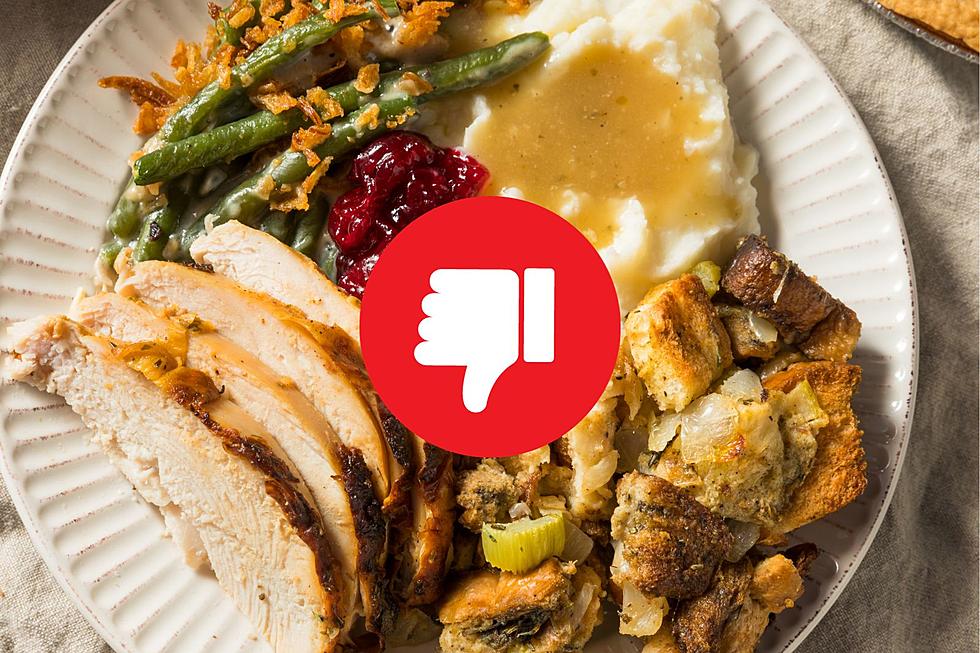 People of Illinois Hate These 3 Thanksgiving Side Dishes Most
Canva
The 3 most-hated Thanksgiving side dishes in Illinois. Save some time and check this list before you start cooking these because your guests might hate it.
Thanksgiving Stress and How to Avoid It
Everyone has such strong feelings about the food put on the table for the Thanksgiving feast. First, it's a battle over the menu. Then everyone chimes in on how to prepare the food, how to serve that food, and when the best time is to eat all that food.
The biggest time-waster when assembling your menu is the debate over the best and worst Thanksgiving side dishes.
As the host of a few Thanksgiving feasts over the years, I find it's best to serve what my immediate family (the people under the same roof) like most. To me, it's a win if I can get a guest that's coming who absolutely loves a dish that I won't be making, to make it the way they love it and bring it with them.
LESS TIME COOKING = A WIN
In an Instacart/Harris Poll survey, Americans were asked about their holiday food likes and dislikes, and 3 popular dishes you often find on the Thanksgiving table, are not liked by the masses at all.
Two of them I am totally down with NOT making.
Why is this still a Thanksgiving staple?
Cranberry Sauce
From simply dumping it out of the can, or going to great lengths to make something pretty to look at, cranberry sauce can go.
---
Candied Yams
I'm a fan of butter, sugar, and heavy cream, but not altogether in that orange-colored mush.
---
Green Bean Casserole
I understand why many don't like this side dish staple. All the soupy creaminess of this casserole that took the crunch right out of the bean. That's why I keep a large container of those crunchy onions near me at all times.
According to the Instacart/Harris Poll survey, these are the worst Thanksgiving dishes according to Americans along with the percentage of people who believe it to be true:
Candied yams: 27%
Green bean casserole: 25%
Cranberry sauce: 24%
Sweet potato casserole: 21%
Stuffing: 12%
Salad: 12%
Mashed potatoes: 8%
Dinner rolls: 7%
Not only will you save time not making these dishes, but you also save precious oven real estate. If you have to include these dishes, get someone else to bring them, so you don't feel like you wasted your time.
LOOK: Here Are the 25 Best Thanksgiving movies of all time
More From WROK 1440 AM / 96.1 FM