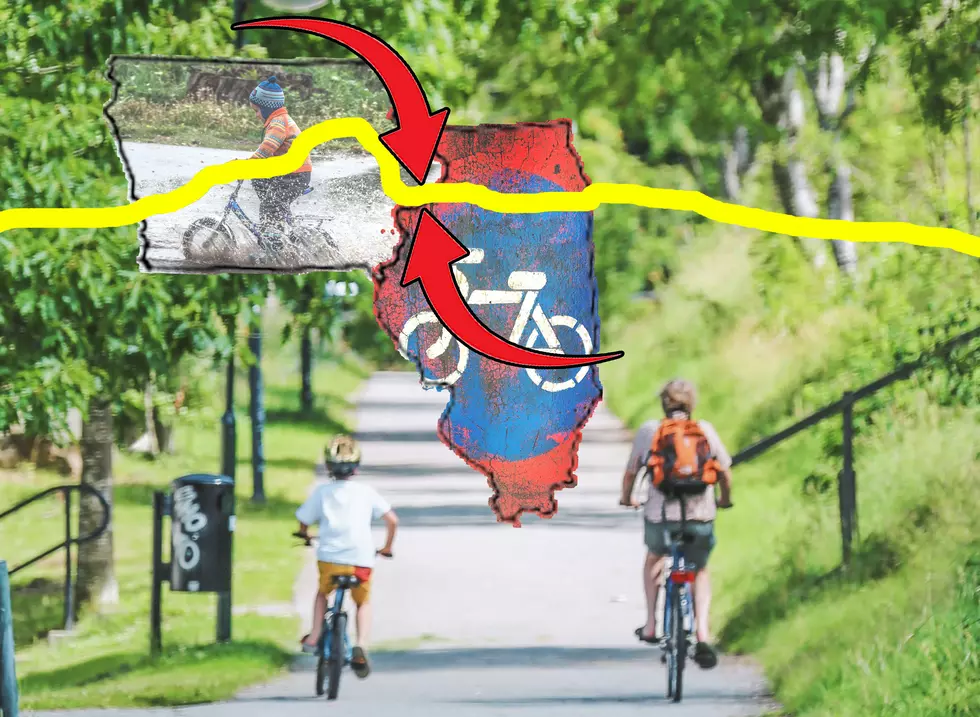 Amazing New Bike Trail Will Run Through Iowa
unsplash
Can you imagine a bike trail you can ride that takes you across the country? It's happening and this amazing ride with go right through the Quad Cities.
The Great American Rail-Trail, the newest 2-wheel adventure, is about to span from Washington D.C. to the northern area of Washington State and dive directly through the Quad Cities.
It's a bike trail spanning over 3,700 miles and will connect eastern Iowa and western Illinois across the Mississippi River. There are still some segments that need to be connected here, but once they're complete you can hop on and head to either side of the USA.
Why Bike Trails Are So Important
In today's fast-paced world, bike trails offer a much-needed escape.  Especially with the advent of the iPhone and other electronic handcuffs, bicycles provide a space for people to connect with nature, get some fresh air, and engage in healthy outdoor activities.
Bikes can offer a great alternative mode of transportation.  Plus, the impact on local economies can boost local businesses along the bike trails too. Once completed this trail is expected to reach millions of people within 50 miles of the trail.
A Trail to Connect the Country
The Great American Rail-Trail is a grand vision that's quickly becoming a reality. According to the official website, it's over halfway completed already.  It's estimated that 50 million people will be within 50 miles of the trail which is a huge number of potential users.
This project will include new trails and also make use of existing trails along the way.
The Heart of the Trail
The heart of the trail goes straight through the Illinois and Iowa Quad Cities, making it an adventure not to be missed.  They'll be using existing trails (seen below in green) along with additional trails that will be constructed along the way (seen in red).
Why You Should Take Up Biking
Biking has been shown to have a positive impact on mental health by reducing symptoms of depression and anxiety
Biking can increase lifespan by lowering the risk of death from heart disease, stroke, and other causes
Biking is a highly efficient form of transportation and can improve air quality.
There's a ginormous Bike Trail being built from coast to coast that goes DIRECTLY through the Quad Cities for cripes sakes!
Follow the progress of The Great American Rail-Trail on Instagram.
Former QC Weather Guy Opens Super Unique AirBNB in an Old Church in Galena
Ex QC weather guy Terry Swails an his wife Carolynne have started an AirBnB. This 1894 chapel was fully renovated and holds 10 guests with 3 bedrooms, 3 beds, and 3 baths in Galena, Il.
People Around The Quad Cities Give Their Jail Experience a Review
We asked our listeners to give a Yelp review of their time in jail. Here is a mix of serious and smartass reviews that we received.
More From WROK 1440 AM / 96.1 FM