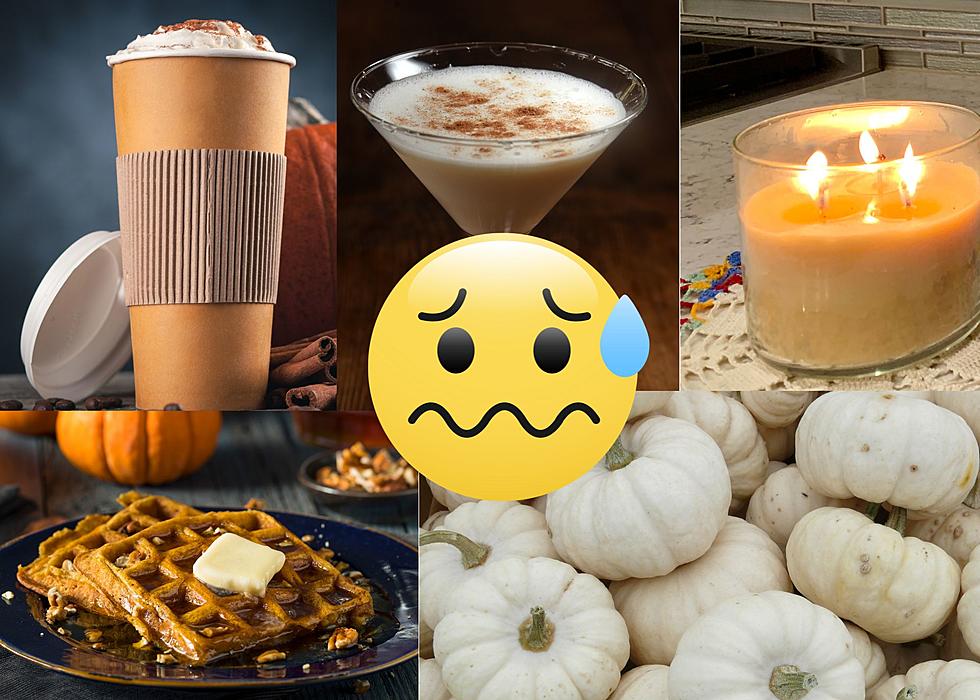 How To Protect Yourself As Pumpkin Spice Day Takes Over Illinois
Canva
We're in the throes of PSL season and the FDA has a warning for you.
Pumpkin Spice Day is apparently on October 1st (God bless America) and will celebrate the polarizing mix of nutmeg, cinnamon, ginger, cloves, and allspice that have become synonymous with lattes.
FDA's Warning
Pumpkin spice can be legit healthy for you. One doctor said it can help keep inflammation levels low and help balance your blood sugar. But it does have one side effect that is ghastly.
The FDA warns of overuse of pumpkin spice:
It starts with a simple latte, but soon users find themselves wearing UGG boots and dressing like Han Solo. Inevitably pumpkin spice users get into heavier habits like wearing Canada Goose jackets with white converse sneakers when it's 50 degrees out and even, in some extreme cases, asking for the manager. It's hard to look a pumpkin spice user in the eye – usually because they're busy trying to get a selfie with a bowl of kale salad. They become…. Basic. It's a terrifying thing to witness.
Other symptoms I've seen in those infected include:
buying all neutral & beige items
making an abnormal amount of TikTok's
reliance on significant other to do everything for them
shortening of 'Starbucks' to 'Starbs' or 'Starbies'
This Is Really Starbucks's Fault
First off: the reason we like it in general. Pumpkin spice is adored because of it's smell- not it's taste- that makes us nostalgic for fall, according to AllRecipes.
The reason it's an American consumer religion: pumpkin spice is obsessively popular because of Starbucks' infamous pumpkin spice latte, which launched in 2003, that girlies all over the world lose their minds for.
The Worst Pumpkin Spiced Offenders
I can give it to the coffee and candle industries. Pumpkin spice suits them. Everyone else needs to stop. I like Spam, but Pumpkin spice Spam should not exist.
Takeout made a list of some of the stupidest things you can buy that are "pumpkin spiced" and oy. Take a gander:
dog beer (thanks, Busch Light)
trash bags
avocado oil caviar (?)
body wash
engagement ring (note to future fiance: do not)
DUDEwipes (the guy's toilet paper brand)
Stay safe out there, fellow coffee lovers. Call your doctor if you feel the urge to wear tall boots.
Quad Cities Pumpkin Patches
It's pumpkin pickin' time in the Quad Cities. Pumpkins make great fall decorations and they are obviously fun to carve. If buying a pumpkin at a store doesn't cut it and you want the full experience of a pumpkin patch, we have the full list of pumpkin patches throughout the Quad Cities. If we are missing any local pumpkin patches,
email us here.
Step Inside This Huge, Classic $30 Million Illinois Mansion
A $30 million mansion in Chicago is on the market and it's the definition of classic.