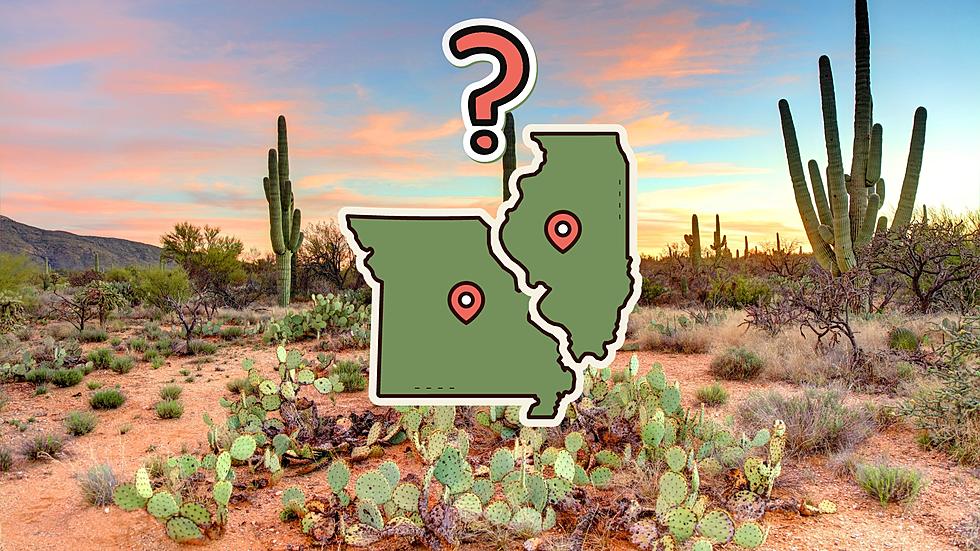 Why are So Many in Missouri & Illinois Moving to Arizona?
Canva
I understand why some people in Missouri and Illinois choose to move elsewhere, but I'm mystified why so many are apparently choosing Arizona as that destination. New statistics show that Missourians and Illinoisans are heading to the desert in droves.
I present this to you as a mystery that I can only partially solve. There are new data numbers that show incredible numbers of Missouri and Illinois people are seeking a new lifestyle change in Arizona. Look at these new population numbers just shared by Smart Asset.
In 5 years, Buckeye, Arizona saw its population almost double. There are a lot of Missouri and Illinois license plates among those that are packing up the moving vans and landing in Arizona towns like that. Goodyear, Arizona and San Tan Valley, Arizona are just a few of the desert places filling up with midwestern people.
Why are so many Missourians and Illinoisans moving to Arizona?
I saw a moving and storage website say "lower cost of living, less crowded cities, and sunnier weather". I think that they're not wrong. I've been in Phoenix a few times in my life and while it is a huge metro, it's also very spread out. There's not a lot of cement as much as there are cactus and adobe. The fact that they don't have to deal with our winter driving in Missouri and Illinois can also be put in the plus column.
It's definitely a trend and one that's not likely to change soon. I have friends from Missouri who are now Arizonans. More and more, they're the rule and not the exception.
13 Things People Say When They Hear You're from Arizona
No matter where you go or who you talk to, when you tell people you're from Arizona, you're bound to get questions. Here are some of the things people as when they find out you're from the Grand Canyon State.
Gallery Credit: Val Davidson
More From WROK 1440 AM / 96.1 FM