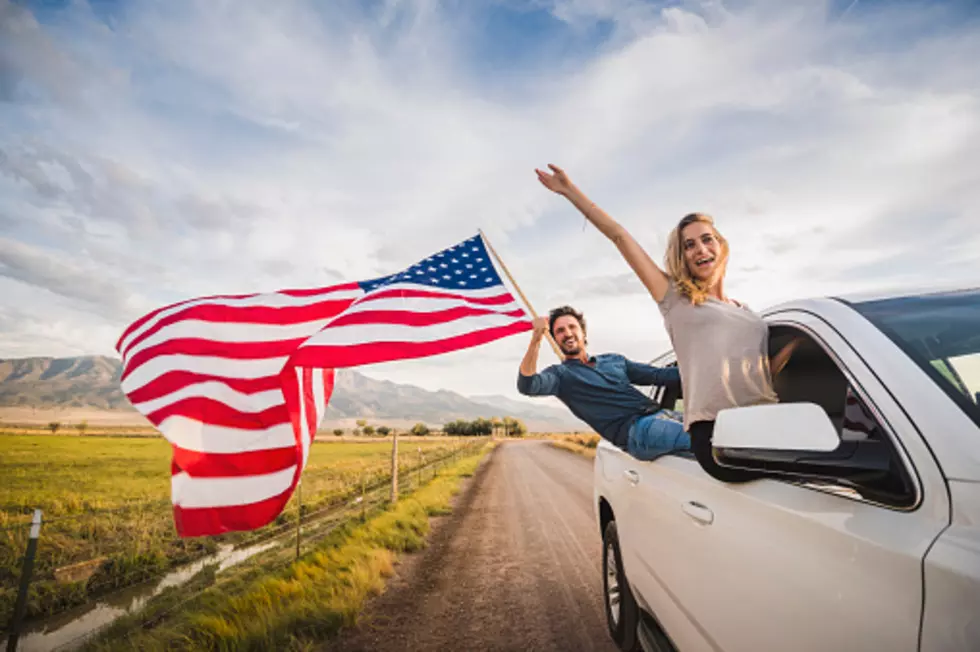 Illinoisans Are Hitting the Road This Weekend
Blend Images, Getty Images
With Independence Day weekend upon us, more of us from Illinois will be taking a 4th of July road trip than last year. One of the biggest reasons is the price of gas.
According to AAA Chicago, almost two and a half million people in Illinois have their sites set on somewhere other than home to enjoy the festivities and fireworks that come with the holiday weekend. That's an increase of 1% over last year.
Out of the 2 million-plus people planning to travel, driving wins the day, with around 2 million saying they'll be behind the wheel of their car, compared to around 104,000 folks who'll brave the long TSA lines at the airport. That 104,000 flier number is a .5% increase over 2015.
Those gas prices that I mentioned earlier are playing a big factor in our travel plans, since the average price for a gallon of gas in Illinois is around $2.55, compared to $3.00 or more last year.
On the national level, AAA expects that nearly 43 million Americans will be doing some travelling over the weekend, making this the highest 4th of July travel volume on record. 5 million more people will be travelling over this weekend than were travelling over Memorial Day weekend.
Those taking other forms of transportation like cruises, trains, and buses will increase to over 3 million this weekend, with cruise lines reporting that cruise bookings are up 35% over last year at this time.
According to Joseph J. Richardson, Jr., President and CEO of AAA:
"Independence Day is always the most-traveled holiday of the summer, but this year it will be bigger than ever, primarily because of low gas prices. Airports will be just as crowded as the roads, because low fuel prices are making it more affordable to fly. If fundamentals remain the same, this could be a record-breaking year for summertime travel."
Before leaving for your holiday destination, please take a moment to watch this important public service announcement on the dangers of drowsy driving:
More From WROK 1440 AM / 96.1 FM