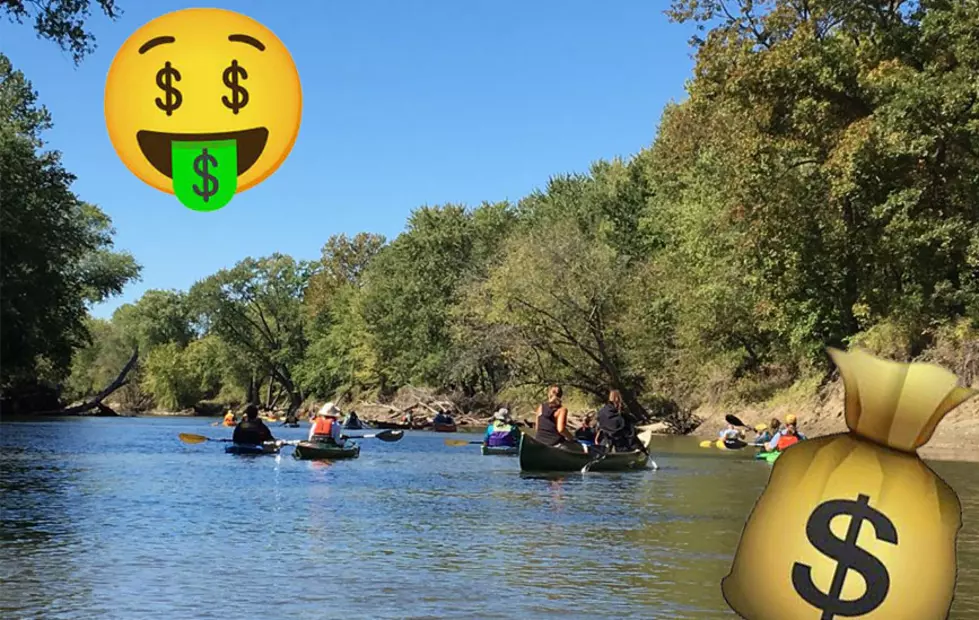 Can You Pan for Gold in Illinois? What if You Find Some?
Macon County Conservation District
My friends put together a Facebook group to talk about outdoors-type stuff. It started off as a funny idea, like a middle-aged Goonies. Some brought up the idea of a canoe trip, going camping, or hiking.
You know, things we talk about doing (usually a few drinks in) then never actually follow through.
It's a bunch of 40-somethings trying to do something that we probably should have done in our 20s but now we've got kids as an excuse to do crazy stuff like "treasure hunting". We've got "adult money" so we can buy metal detectors and collapsible shovels.
Old Man Goonies
The first Old Man Goonies adventure is a weekend we had already planned to do our own camping adventure with the kids.  I'll have to sit this one out, but they shared an article that caught my eye. It focussed on how people actually pan for gold in Illinois.  I never would've guessed it.
Can You Pan for Gold in Illinois?
Given, according to this article: "You shouldn't expect to find notable riches within creeks. Recreational prospectors in Illinois typically take on this venture for the pleasures of relaxing outside, enjoying the peaceful creek and river beds, and sharing their hobby with like-minded friends."
What Will You Need?
Water-proof boots, warm socks, gold pan, sniffer bottle (for sucking up little bits of gold out of your pan), strainer, digging tools, buckets, gloves...and a WHOLE lot of patience.
If you're up for a road trip/hiking adventure you might want to check out these places for the "rich stuff".
Can You Pan for Gold in Illinois? What if You Find Some?
They say these rivers might have hidden treasure!
Hate Your Noisy Upstairs Neighbors? This Is the Perfect Home For You
Let's take a peek at this tornado shelter/basement home.
The Best Tenderloins in the Quad Cities Area
Here are some of the most amazing tenderloins the QCA has to offer!
More From WROK 1440 AM / 96.1 FM