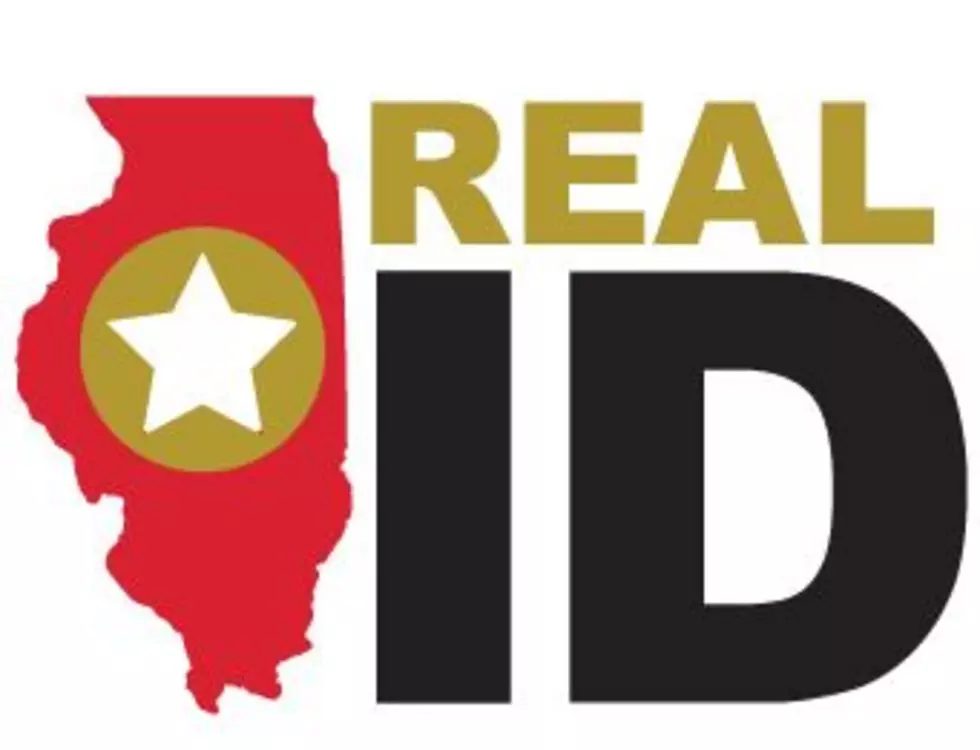 Illinois REAL ID Deadline Gets Another Extension To 2023
Illinois REAL ID, Facebook
You might remember me telling you exactly one week ago that you only had 6 months before the new deadline to get an Illinois REAL ID card. Yeah, well...forget all that.
That article here on the 1440 WROK website drew a whole bunch of people to read it (or "clicks" as they say), and it prompted more than a few of you to get to work putting together the documentation you'll need in order to get the REAL ID card. Why wait until the last minute when the deadline had already been pushed back a year due to the pandemic?
It turns out that you can go ahead and maybe slow down your pace of document gathering because the deadline has been moved back. Again. And not just one year, either. You're being given two years this time.
The original, pre-pandemic deadline for the move to REAL ID was October 21, 2020. Then, COVID-19 came along and threw a monkey-wrench into things. So, the Department of Homeland Security (DHS) pushed things back one year to October 21, 2021 to give people time to get things together while simultaneously dealing with the pandemic.
Then, last week a reminder announcement was made to let everyone know that the deadline was only 6 months away and that it was time to make sure that you have your paperwork in order to meet that new deadline.
I really don't know what went down over the last week to prompt the new extension for Illinois' REAL ID (not just Illinois, but nationally), but we've got one anyway. This one is a two-year extension, rather than the previous one-year.
Keep in mind that not only has the year of the deadline changed, the month and day have, too. You now have until May 3rd, 2023 to get yourself ready.
Whenever you're ready to get going, click here for a REAL ID checklist from the Illinois Secretary of State's Office.
See the Must-Drive Roads in Every State
More From WROK 1440 AM / 96.1 FM