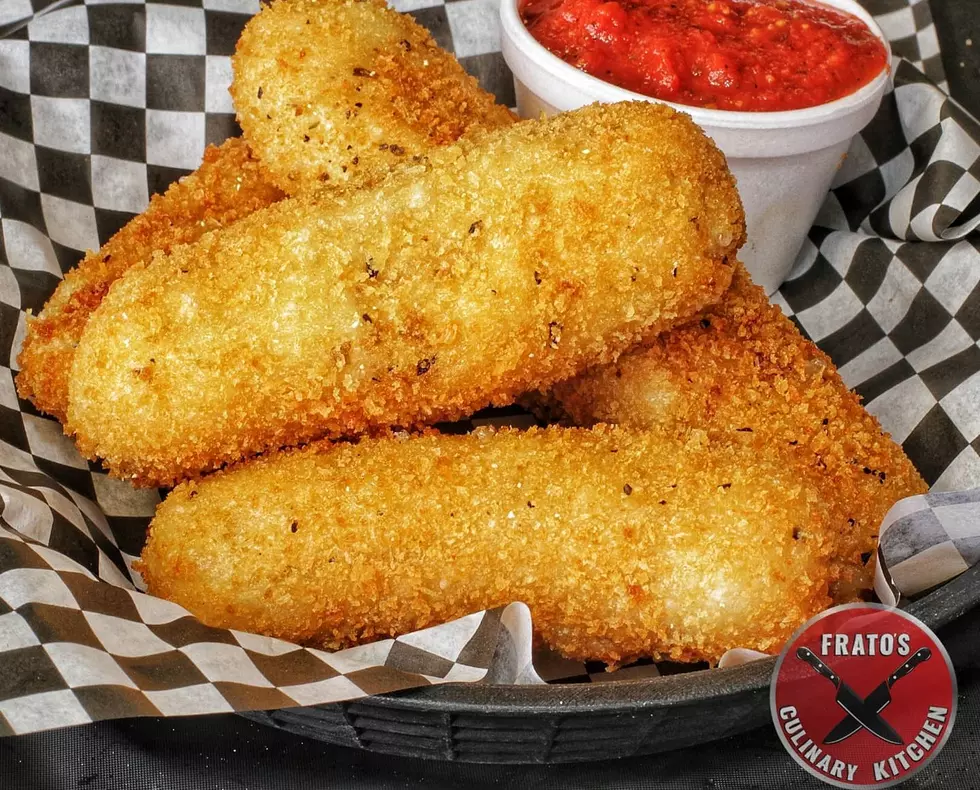 Illinois Is Home To The Greatest Cheese Sticks In The World
Courtesy of Frato's Culinary Kitchen Facebook page
The greatest cheese sticks in the world can be found in Illinois.
A couple of us at the radio stations have a little club we started a few months ago. It's the Friday Cool Kid's Lunch Club. Each week, we pick a different place to go eat in Rockford. We grub on some delicious food and have a few beverages. If there is a jukebox, we usually take it over usually with a bunch of Yacht Rock. Hopefully, there are some fun bar games to play too.
Of course, we all get our own entree for the meal but we will also order a couple of appetizers to share. It could be anything from potato skins to garlic bread and anything in between. A goto is mozzarella sticks. You can never wrong with those. Most places have them and they are very hard to screw up.
I know Wisconsin is known for cheese curds but apparently, in Illinois, there are some famous cheese sticks. They are served at Frato's Pizza at 628 S Roselle Road in Schaumburg.
According to onlyinyourstate.com,
"You haven't had a cheese stick until you've had one from this incredible Illinois eatery. They sell huge cheese sticks that patrons from near and far come around for often. They are made from fresh-cut mozzarella wrapped in seasoned dough and then rolled in bread crumbs before being fried to golden perfection."
If you are not quite sold on their product, check out this video on how they are made. I think it might change your mind.
Video: HUGE Mozzarella Sticks - Frato's Pizza
For more info, HERE.
I will be adding them to my list of places I need to visit sometime in the near future.
LOOK: Here are copycat recipes from 20 of the most popular fast food restaurants in America
Video: Comedian Howie Mandel Orders Pizza For 4000 Fans During Rockford Show
More From WROK 1440 AM / 96.1 FM