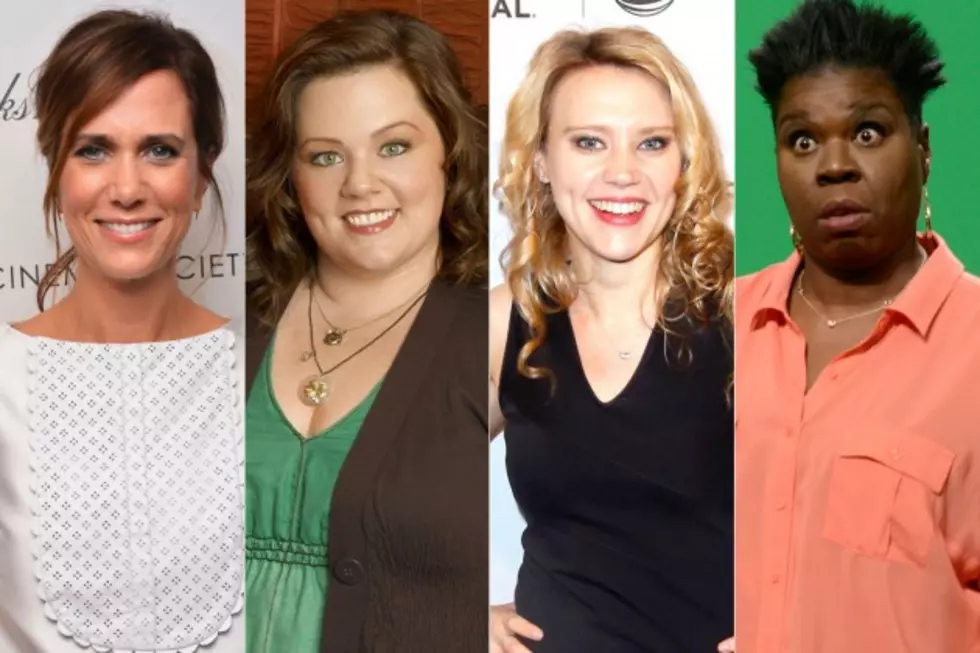 Meet the Cast of the All-Female 'Ghostbusters' Movie!
Getty Images/NBC
Since the news of an all-female 'Ghostbusters' was announced, we've all had lots of fun attempting to reverse-gender cast the film. Melissa McCarthy! Amy Poehler! Emma Stone!! All that speculation has now come to an end. Director Paul Feig tweeted a picture of four women that serves as your an official announcement of the new 'Ghostbusters' cast.
On Tuesday afternoon, Feig tweeted this photo, comprised of Kristen Wiig, Melissa McCarthy and 'SNL' stars Kate McKinnon and Leslie Jones:
Shortly thereafter, the news was confirmed by The Hollywood Reporter. McCarthy has officially signed on and Wiig, McKinnon and Jones are all in final negotiations to join the cast.
The film would reunite Feig, Wiig and McCarthy, all of whom worked together previously on 'Bridesmaids'. Most people had assumed that Wiig and McCarthy would get offers to star, but McKinnon and Jones are pleasant surprises. A lot of the other names rumored for parts were bigger names (like Jennifer Lawrence), and it's nice to see some genuinely funny people involved. And, Jones and McKinnon might not be the only 'SNL' stars to join the film. Feig has reportedly been talking to former Weekend Update anchor Cecily Strong for a supporting role in the film.
An interesting question is whether these four women will be fitting into the characters developed in the first film. Will Kristen Wiig be playing the Venkman type? Is Melissa McCarthy the Ray Stantz? Or, will these be all new personalities? Feig has previously said, "We're not recreating the old movie," but that there will be fun nods to the original film.
The new 'Ghostbusters' movie is expected to begin filming this summer in New York City and the film has set a July 22, 2016 release date.
More From WROK 1440 AM / 96.1 FM