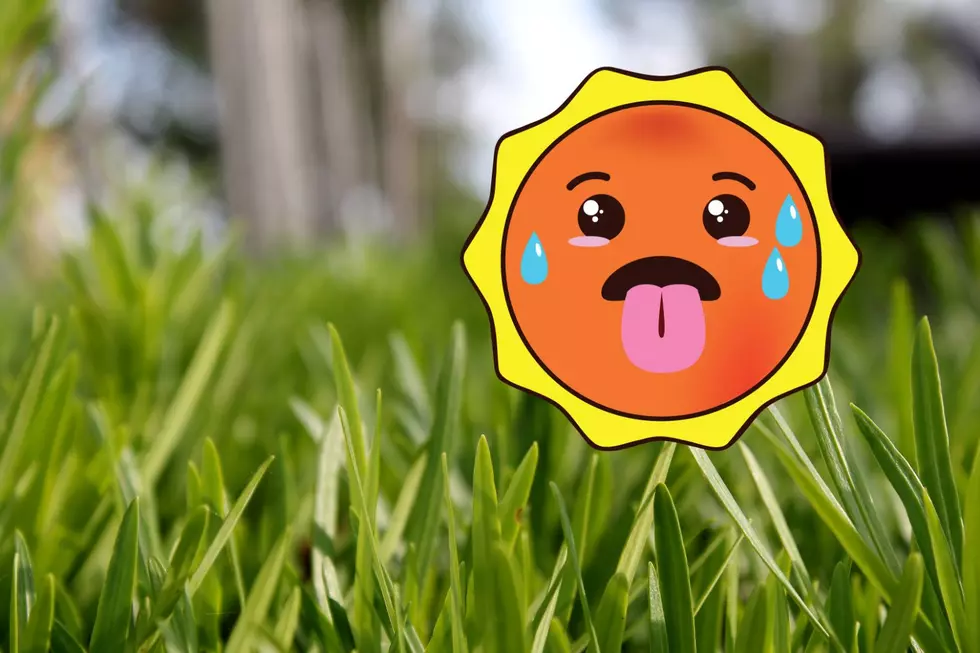 Easy Ways to Protect Your Yard When Extreme Heat Hits Illinois
Canva
I've said it before, and now I'm going to say it again; I HATE when it gets stupid hot in Illinois. If you're the kind of person that would much rather be cold than hot too, you need to mentally prepare yourself now for the miserable temps that are coming.
With heat indexes over 110 degrees expected for the Stateline are the next few days, finding ways to stay cool is vital. If your home is not air-conditioned, find a cooling center, pool, or body of water to cool off in. If you know someone whose home is not air-conditioned, CHECK ON THEM FREQUENTLY, or invite them to stay in your air-conditioned home. If you have animals who live their best lives outdoors, bring them inside. I think you get my point now, the heat that is coming is dangerous and should not be taken lightly.
How to Protect Your Yard in Extremely Hot and Dry Weather
If one of your summer joys is to maintain a lush green yard covered in beautiful flowers and plants, extreme heat can be a real problem. If watching all your hard work dry up and wither in the hot sun is not something you are down to do, there are a few things you can do to help it survive and still thrive in the heat.
Yesterday I saw Rockford native, meteorologist, and U.S. Senate candidate, Eric Sorensen post this important information on Facebook...
So now that we know the best ways to water and mow our yards in extreme heat, I want to know how to protect our plants, flowers, and gardens, (because I am growing a garden for the first time in my adult life).
Here are some helpful tips I found on eartheasy.com when it comes to garden and other yard plants:
If you haven't done so yet, mulch around your plants to help keep moisture in. If you don't have time to get mulch, spreading grass clippings around your plants will help too.
Pull all the weeds so they aren't stealing water from your plants.
Water early in the morning or use a soaker hose for even better aeration.
Find a way to shade your plants from the most intense sun and heat.
Now that we've got your yard protected, here are some ways to keep yourself cool and sane in the days ahead...
25 Rockford(ish) Spots For Cool Sweet Treats When It's Stupid Hot Outside
Here are some of the best places for ice cream and other cool sweet treats in and around Rockford.
21 Different Rockford Area Swimming Pools to Keep You Cool this Summer
If you're looking to learn to swim, take a dip or just cool off, these are the 21 best in the Rockford area.
More From WROK 1440 AM / 96.1 FM