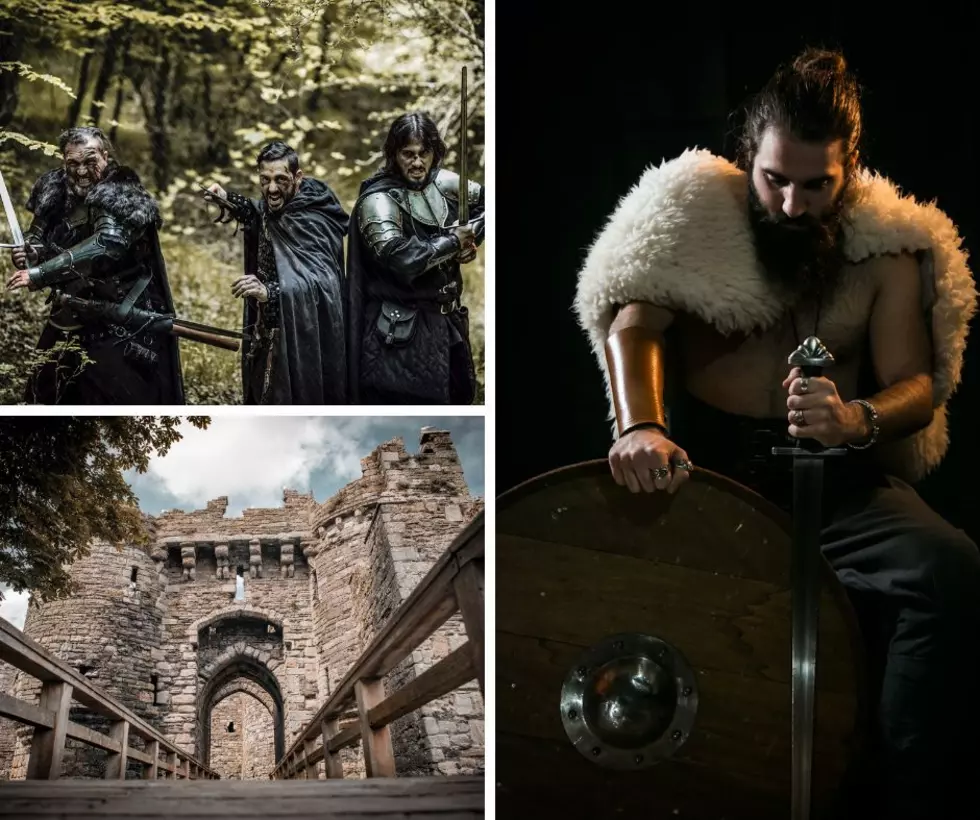 Five Ways To Live Your Best Game Of Thrones Life In Illinois
Canva
If you want to pretend you live in a fantasy world like on the show, "Game Of Thrones," here are a few ways to experience that lifestyle in Illinois.
Everyone Goes Through Their Medieval Phase
Alright, I admit I might be exaggerating a little bit. Not everyone goes through a medieval phase, pretty much only nerds do. I'm kidding but not afraid to say that I personally did.
When I was a kid, my mom took my grandma to visit some relatives in Iowa. They were gone for a few days. I got to hang out with my dad, so that was cool. He took me to see a movie called "Excalibur," which has about King Arthur and the Knights of the Round Table. By the way, I was way too young at the time to be watching that film. After that, I was into the whole medieval thing for a while.
Living Your Best Game Of Thrones Life In Illinois
I understand that "Game of Thrones" isn't exactly a medieval-era show but there are elements included in the program. I would say it's close enough in this case. It's very popular and fans are really into it. Maybe so much so, that they want to experience that type of lifestyle for fun. Here are some ways to do that in Illinois.
Five Ways To Live Your Best 'Game Of Thrones' Life In Illinois
#1 Medieval Torture Museum - Chicago
See firsthand how criminals were treated back in those days.
#2 Medieval Times - Schaumburg
You'll experience a medieval-style dinner while watching knights battle it out.
#3 Deering Family Galleries of Medieval and Renaissance Art, Arms, and Armor at the Art Institute of Chicago
This might be my favorite. It's an exhibit on armor and weapons that knights used during those times.
#4 Bettendorf Castle - Fox River Grove
Who wouldn't want to hang out in a castle that was modeled after a real-life one in Germany?
#5 Bristol Renaissance Faire - On Illinois & Wisconsin Border
It will feel like you've traveled back to medieval times with knights, royalty, and more like a little village in England.
26 Horror Movies Filmed or Set in Illinois
These popular horror movies either were filmed in or the storyline was set in Illinois.
15 Bad Ass Pro Wrestlers From Illinois
More From WROK 1440 AM / 96.1 FM