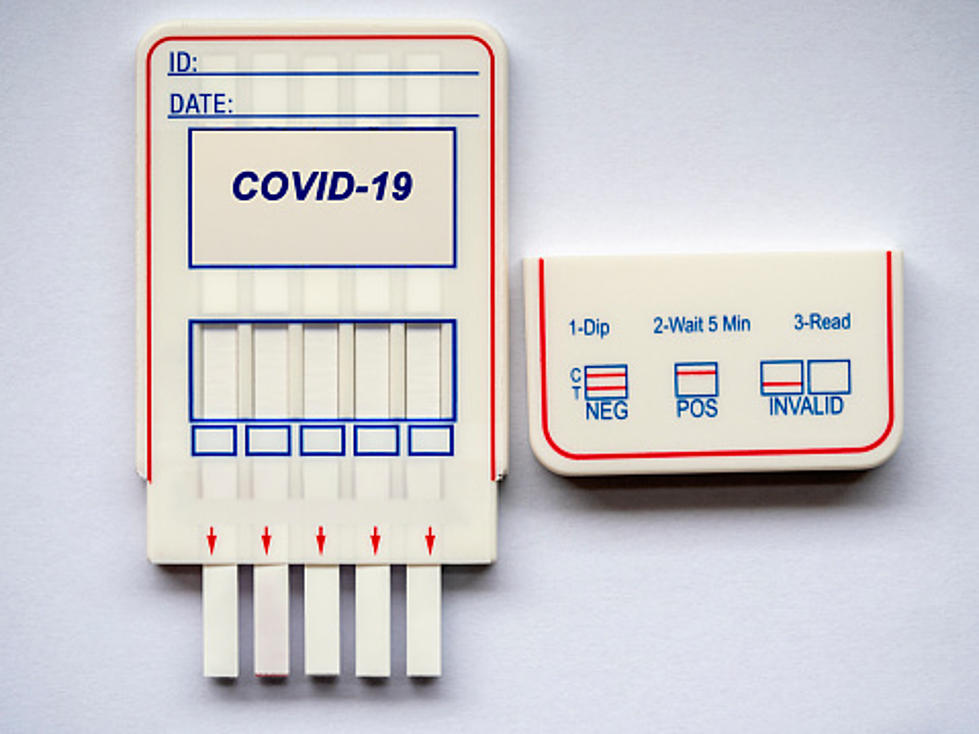 DoorDash To Begin Delivering COVID-19 Test Kits In Chicago
Getty Images
Let's see...we'll go with the large cheese and sausage pizza, two calzones, 4 orders of fries, one side salad, and...oh, I can't decide...okay, make it 4 COVID-19 test kits, please.
In case you were wondering if there's anything out there that can't be delivered to your doorstep, it's becoming pretty clear that nothing is off the table (pardon the food pun) including COVID-19 test kits. Chicago, along with 12 other major cities in America will be the first places to be able to order the kits, with more and more cities to follow, according to a press release from DoorDash.
DoorDash, the online food ordering and delivery platform that's based out of San Francisco has added the test kits to their already growing number of deliverable products. DoorDash may have its genesis in food and the delivery of food, but they've been expanding ever-outward to delivering grocery items and household supplies.
DoorDash says that their two options, a saliva test from Vault Health and a lower nasal swab test from Everlywell, will be available.
The Vault Health kit retails for $119 and Everlywell's for $109, a cost that may be reimbursed through insurance. The FDA has granted both kits emergency use authorization. DoorDash users can find the products in DashMart, a service that delivers both household essentials as well as local restaurant food.
How DoorDash got its start and how it's grown over the last decade is a pretty interesting story. BusinessOfApps.com says they started out with 4 employees who handled everything from creating and servicing their app to taking and then delivering the food orders.
While it has not perfected delivery, DoorDash has established itself as the leader in the US market, surpassing incumbent Grubhub and global leader Uber Eats. In 2020, DoorDash was responsible for 45 percent of all food delivery orders, holding a double digit advantage over everyone else.
LOOK: Here are copycat recipes from 20 of the most popular fast food restaurants in America
More From WROK 1440 AM / 96.1 FM