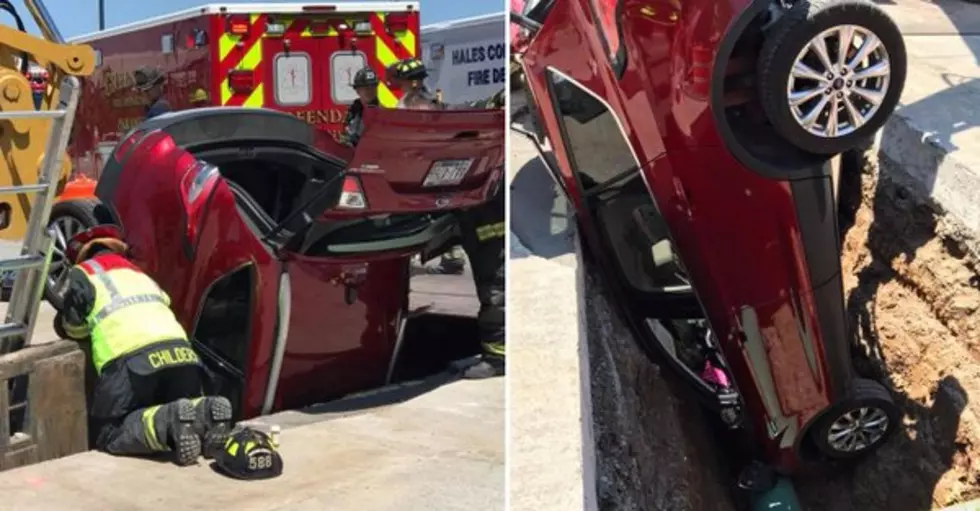 Despite Several Warnings, Wisconsin Motorist Drives Into Construction Hole
From WISC TV Twitter Account
There were barricades and even flagmen, but a Wisconsin driver ignored them and drove their car into a big hole in a construction zone.
I would call this situation a life lesson.
People just don't want to pay attention to road construction signs. They will go right around them. Their time is much more important.
Sometimes that kind of attitude backfires.
"A fire crew had to help rescue a motorist who drove into a hole in a construction zone in Wisconsin, because the vehicle that went past flagmen and barricades in a construction zone, nose-diving into a rectangular hole in the road." 

I don't think this person will drive around construction warnings again anytime soon.
Hopefully, you learned a lesson from their mistake.
---
Video: Getting to know Actor Dustin Diamond, "Screech" from "Saved By The Bell"
More From WROK 1440 AM / 96.1 FM