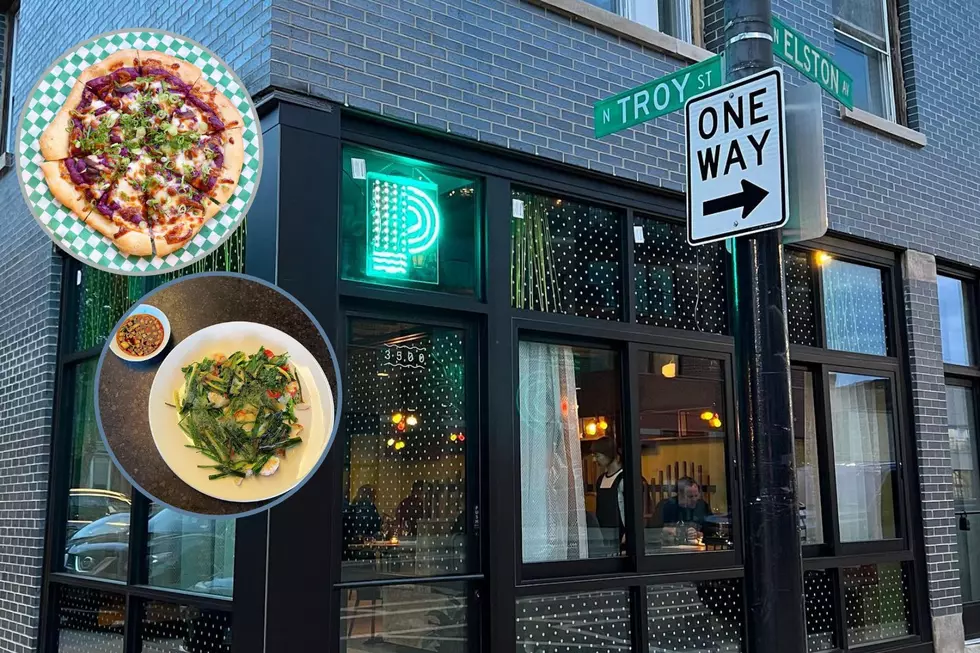 Just Reopened Illinois Restaurant Ranked Among America's Best for 2022
Parachute Restaurant via Facebook
There are thousands of restaurants in Illinois but just one was up for a prestigious award.
The James Beard Restaurant and Chef Awards ceremony was held earlier this week in Chicago and a local restaurant was up for the top prize.
The nominees for Outstanding Restaurant were:
Brennan's in New Orleans, Louisiana.
Butcher & Bee in Charleston, South Carolina.
Chai Pani in Asheville, North Carolina.
The Walrus and the Carpenter in Seattle, Washington
Parachute in Chicago, Illinois.
Chai Pani took home the top prize and while that's all well and good for them, it doesn't do much for us in Illinois.
That said, it did give me the opportunity to take a closer look at a nearby nominee, Parachute.
Parachute is a restaurant that specializes in Korean-American cuisine. The restaurant recently just reopened so if you're in the Chicago area check it out for high-end Korean specialties. Diners rave about the fried chicken and the bing bread—get an entire loaf! Be sure to plan ahead, because word is that reservations are hard to come by.
Parachute is rated a 4 out of 5 on Yelp. Reviewers say the ambiance is cozy and warm and it's a great spot for a date night according to Eileen L.
However, Theresa L. seemed a bit let down by the experience at Parachute saying "I wanted to love Parachute, but maybe my expectations were too high."
I'm not sure how to take that because after all, Parachute was nominated for one of the best restaurants in America.
If you want to check it out for yourself, Parachute is located at 3500 North Elston Avenue in Chicago.
7 Foods You Didn't Know Were Official State Foods of Illinois & Wisconsin
Wisconsin and Illinois' official state foods you probably didn't know about.
5 'Must-Have' Chicago Hot Dog Experiences That Will Change Your Life
One look at these five Chicago hot dog spots and you will start to feel something move inside you. That's your hunger. Come eat and your life will never be the same.
More From WROK 1440 AM / 96.1 FM