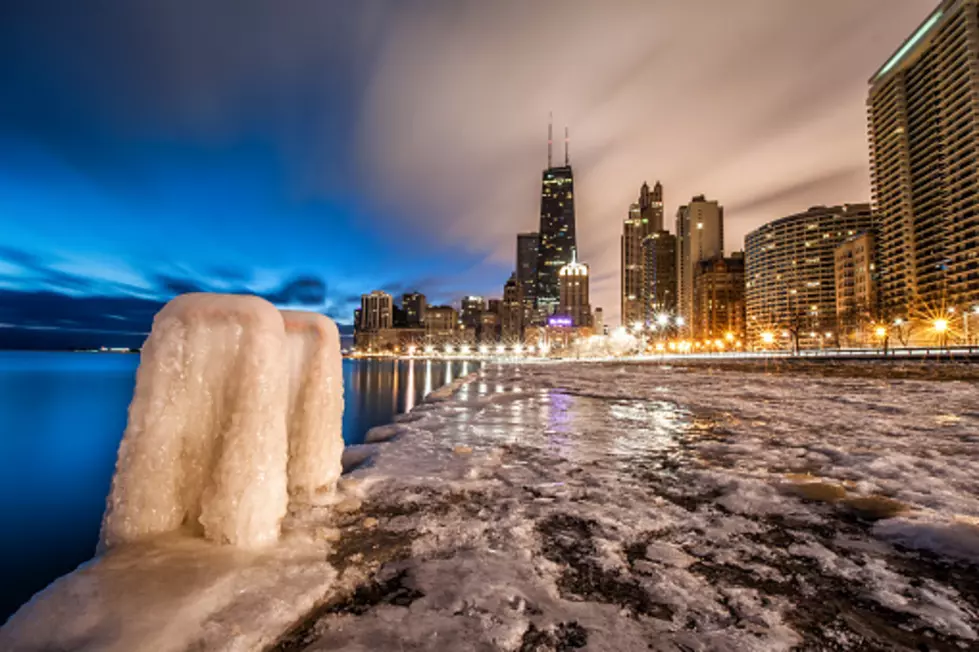 Chicago Cops Make Dramatic Rescue In Frozen Lake Michigan
Getty Images
After jumping into the frigid waist-deep waters on Sunday to save his dog, a Chicago man found himself desperately needing to be rescued.
And, luckily for him, Chicago cops from the 21st District responded quickly and saved the day for both the unfortunate man and his dog.
He said it was his first visit to the park with his nine-month-old American Eskimo mix Pika, and after the dog got away from him, he ended up running to the edge of the ice ridge and falling into Lake Michigan. After jumping into the waist-deep water to grab the dog, he said he looked to find a way out — and was trapped.

"Ice walls that rose two feet above my head stretched across the entire shore, trapping us in the water. I looked for a possible exit but could not find one," he wrote.

After realizing he couldn't grip the sheer ice walls, the man writes he called 911 on his cell phone, but a bystander had already contacted nearby officers after seeing him jump into the water.

"I have no doubt that I would have died without help, I am forever grateful to them," he wrote. "Pika and I are both fully recovered and in debt to our gracious and heroic first responders. "
More From WROK 1440 AM / 96.1 FM