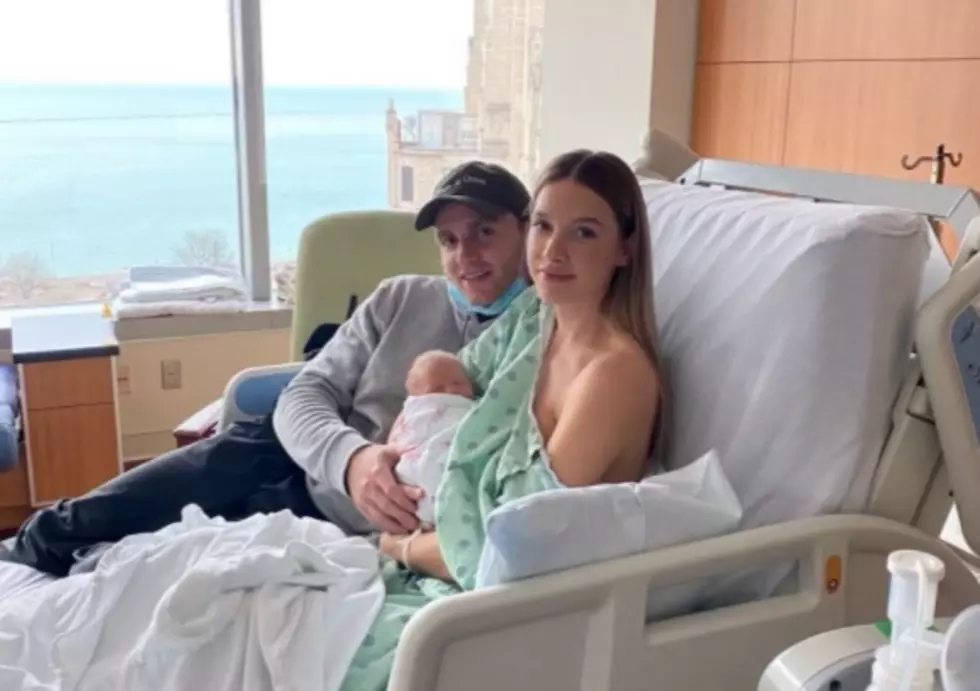 Chicago Blackhawks Star Patrick Kane Just Became A Dad
88PKane via Twitter
Remember when Patrick Kane was pounding beers at the back of the bus during the Blackhawks Stanley Cup victory parade in 2010?
Seems like forever ago, mostly because it was. If you're a Chicago Blackhawks fan you got to see Patrick Kane grow up from a brash young NHL star into a pretty decent human.
Looks like Kaner took the next big step, because he and his longtime girlfriend Amanda Grahovec, just welcomed a new baby, a boy, into the world just a few days ago.
He shared pictures of his newborn son yesterday, Kane's 32nd birthday. The photos on Twitter read "PTK III 11/12/20."
While it's great for the Kane family to have a new child, and presumptive first-round pick of the Chicago Blackhawks in 2038, it's bad news for the rest of the NHL.
As you probably already know, Kane is lighting quick and one of the most agile skaters in hockey.
What happens after you become a father? It's something all men have but can only be unlocked after childbirth, "Dad Reflexes."
Now that Kaner is a dad, his new superpowers mean opposing teams are in big trouble.
Looks like we'll have to wait a bit before we get to see the new "Kane Dad" in action though. Due to COVID-19, the NHL season will be delayed at least until January 1, 2021.
That's OK though. Spending time at home with a new baby is always a good thing.
Enter your number to get our free mobile app
Sweet Lenny is the brand manager of 97ZOK, Q98.5, and Operations Manager for Townsquare Media Rockford. Catch him afternoons 3 to 7 on 97ZOK. Follow him on Twitter, Instagram, and like his page on Facebook.
KEEP READING: Here are 50 of the most famous sports goofs
More From WROK 1440 AM / 96.1 FM